Yes. Models Back On Grafton...
We couldn't be happier folks. The sun came out in Ireland this week, the damned recession is showing signs of ending, and models are back working on Grafton Street. Yup. Sinead Noonan and Rozanna Purcell did an Oasis store shoot on Ireland's broadway of stars...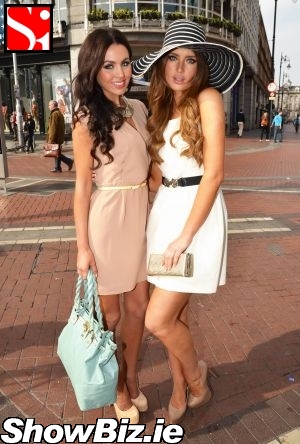 Sinead Noonan, Rozanna Purcell
The buzz is back in Dublin. Shoppers are out shopping, eaters are out eating, and drinkers are out drinking... Better than that, models are out modelling... And on Grafton Street of all places, it's like the recession never happened.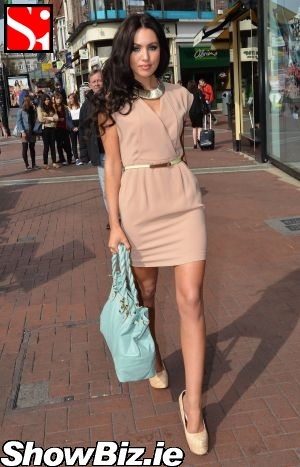 Sinead Noonan
That's right folks, former Miss Ireland Sinead Noonan and former Miss Universe Ireland Rozanna Purcell were out on the streets doing the modelling yesterday. Yup. Bringing smiles to the people and the likes of Xpose presenter Kirsteen O'Sullivan and fashion blogger Rosemary McCabe.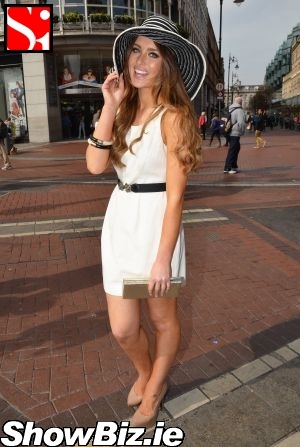 Rozanna Purcell
The two Irish stunners were showing off Oasis store's Spring Summer 2012 collection, and we liked what we saw. If you dig these threads make your way to Oasis and make their cash register ring... Yes consumers, this recession won't end itself.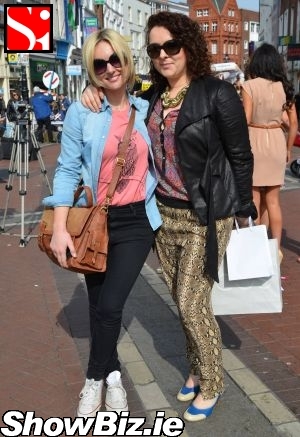 Kirsteen O'Sullivan, Rosemary McCabe
So there you have it folks, models back working on Grafton Street like the good old days. This, above everything else, is the green shoot moment that shows the recession has come to an end... Right. We're off to buy twenty one-bed apartments on a floodplain in Leitrim... Can't lose on property... That's the Irish way.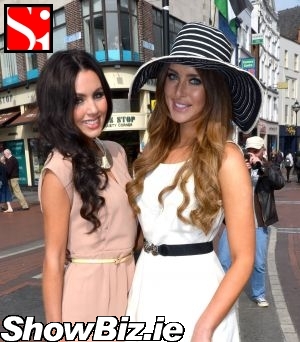 Sinead Noonan, Rozanna Purcell