They're Calling Them Jedcell...
O what a match. He's got the biggest hair in ShowBiz, she's got the biggest pout. Yup. We are of course talking about Edward Grimes and Rozanna Purcell, they're calling the Jedcell, least we were when they bumped into each other yesterday...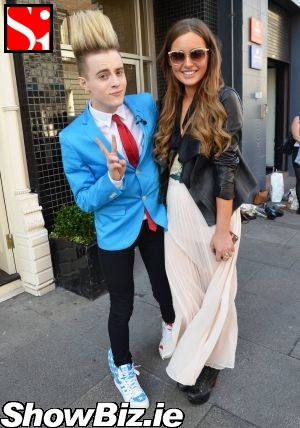 Edward Grimes poses with Rozanna Purcell
It would be match made in ShowBiz.ie heaven. Edward Grimes of Jedward fame and Rozanna Purcell of Miss Universe Ireland fame. Yup. They both love the camera and she's already a proven track record of association with blokes with funny hair... Mr. Trump.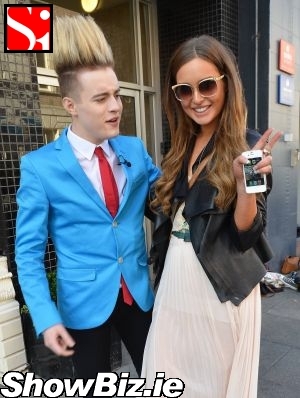 Edward Grimes poses with Rozanna Purcell
Our fav model of the moment Rozanna Purcell bumped into Jedward outside MUZU TV studios on South William Street yesterday and immediately made a beeline for our wee Ed. A pose-off was had and the poor twin came off worse for wear after Roz nicked his peace-sign hand gesture during the shoot. Seemed like our Ed was none too impressed.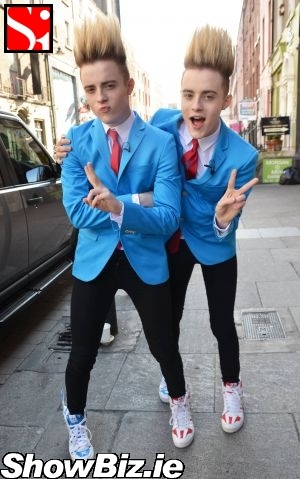 Jedward (John & Edward Grimes)
The Jedward lads were knocking around Dublin doing some filming yesterday, probably something to do with their Eurovision bid thing... Or one of the other ten million projects they're involved with... Busy boys.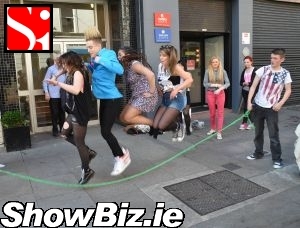 Edward Grimes skips with fans
And proving they are still men of the people the Jeds even stopped to play jump-rope with their die-hard fans outside the studios on South Williams Street. Where do they get the energy?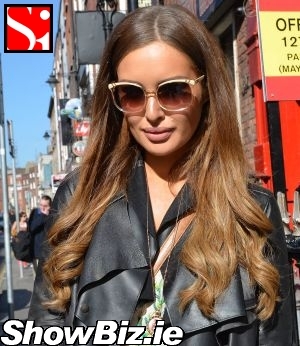 Rozanna Purcell
So there you have it folks. Jedward, Rozanna Purcell, and skipping rope all in one feature. Oh, and special mention must go out to the long suffering Liam McKenna getting the Butlers coffees in... Glad to see the former Six lad is back in good health... He's a Saint.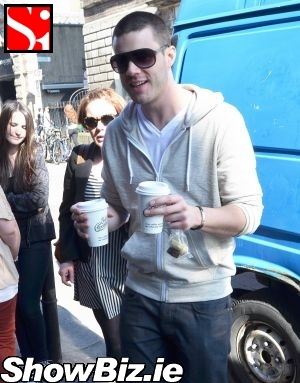 Liam McKenna gets the coffees in