Love/Hate Back On Mean Streets...
It is with a stomach filled with vinegary guilt that we bring you these here pictures folks. Why? you say. Well, they are from the third instalment of the bloody awesome Love/Hate TV drama and we're no more interested in spoliers than anyone else. Still, we're only feckin' excira that there's more Nidger coming our way soon...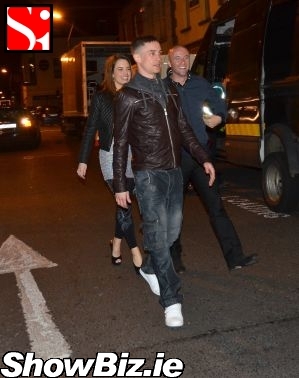 Eve Macklin, Killian Scott
We happened across RTE's Love/Hate filming on Camden Street last night folks but our lads, on orders, waited until filming was done before they started snapping away. So relax. No sneaky spoilers herein... Just shots of Colin Farrell look-alike Killian Scott (Tommy) and a new L/H actress Eve Macklin wrapping-up at Devitt's Pub... In fact, our snappers photographed these blindfolded and we're now typing this with eyes wide shut.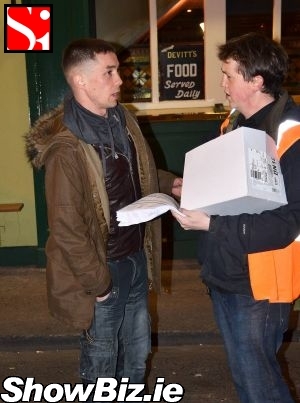 Killian Scott
Normally folks we'd be all over a film set getting as much info as possible and shooting everything, but in the case of Love/Hate we don't want to know what's coming until it hits our screens. After just watching Series 1 & 2 in boxset form we can tell you confidently that this home grown production is the best thing on TV since The Wire. Regardless of whether it be Irish or no... It's epic.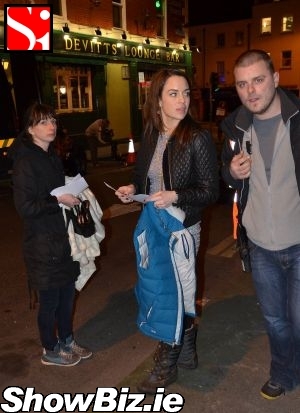 Eve Macklin
So there you have it folks, confirmation that Love/Hate is back for a third run and hopefully many more... We hope you're as excited as we are... Now, don't hate on us for taking these shots from the set, it's just in our nature... We're bad bollixes.