Has Holly Hipstered Healy?
Another day, another Holly Carpenter & Cian Healy story folks (they're calling them Colly). But this time with a twist for the fit fella on our Hol's arm yesterday seemed to be a bit more fashion forward than the other fella from the day before. So, has Holly hipstered-up her rugby man...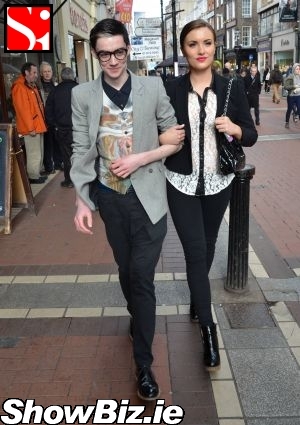 Holly Carpenter & Gavin Norton
After we schlapped-up pix of Miss Ireland Holly Carpenter and her new beau Cian Healy on these here pages this week, some commentators suggested that the Rugby hero could do with a complete fashion overhaul... Fast-forward to yesterday and yer wan is only rocking down the road with an on-trend man... Coincidence?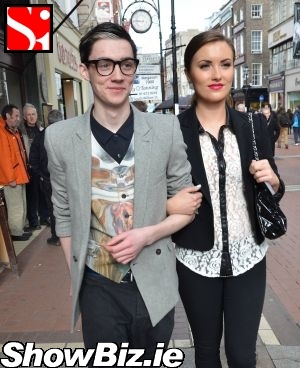 Holly Carpenter & Gavin Norton
Now folks, we've seen a few TV fashion makeover shows but we don't think even Gok Wan could turn The He-man Healy into fashion blogger and professional waistcoat wearer Gavin Norton... Likewise, we can't really see our Gav holding up the scrum in an Ireland jersey.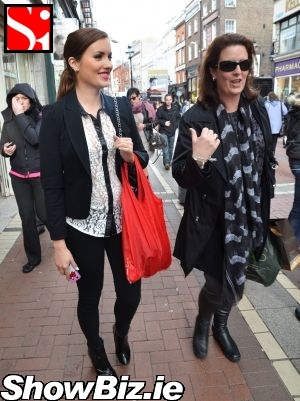 Holly Carpenter, mother Jane Carpenter
So. Crisis averted... Holly hasn't transformed Cian Healy into a rimmed glasses wearing drainpipe panted urbane fashion man. Yup. She was just rocking down Grafton Street with her mother Jane and bloke pal yesterday... Saying that, Cian could probably carry off Gavin's multicoloured waistcoat... If only he could be parted from it.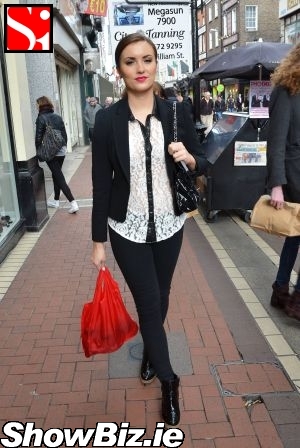 Holly Carpenter