Price Upstaged At 'Style' Awards...
It's not often Katie Price gets upstaged on the red carpet folks. Not often at all. But then again it's not every day they can put on a 'Style' Awards bash in Dublin and still manage to keep a straight face... All we can say is well done Lisa Murphy for standing practically naked in Shelbourne foyer last night – it sure put Jordan back in her place...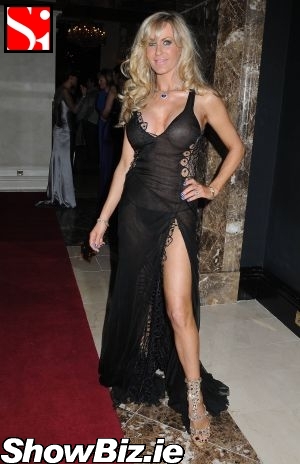 Lisa Murphy
It's not very often we're shocked into silence here at ShowBiz.ie, but hats off to Lisa Murphy. No really. Her completely see-through black dress at the VIP Style Awards stunned us all speechless. Like, apart from a tiny triangle of black material over her unmentionables, everything was on show... No denying she has a hot bod, but come on... Lost. For. Words.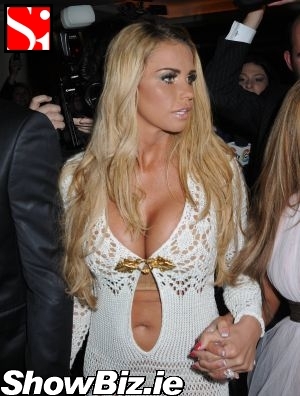 Katie Price aka Jordan, Leandro Penna
Well, we have our suspicions. We reckon our Lisa wanted to steal the show away from another exhibitionist, by the name of Katie Price, who also had plans to grab all the attention... Put it like this, Miss Murphy's wee number made Jordan look almost over dressed. And that's no mean feat in anyone's book.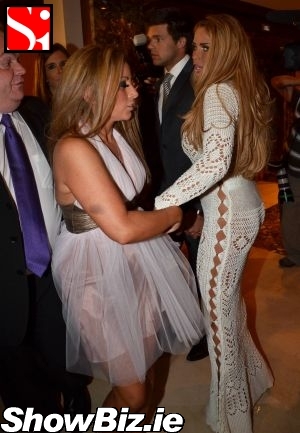 Lara Casey, Katie Price aka Jordan, Leandro Penna
Although, the UK glamour model did indeed try to steal the show at The Shelbourne by other means. She turned up 30 mins late for the red carpet with her new man Leandro Penna by her side, then refused to stop and pose for all the assembled snappers... Jeez. Why did she come at all folks? Oh yeah, she had a reality show camera crew along for the ride and needed a big press crush for the final cut. Silly woman.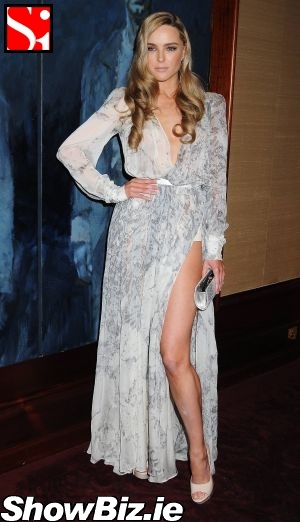 Sarah Morrissey
Apart from all that flesh on show there were in fact some really classy looking ladies at the VIP Style Awards. No, seriously. For our money Sarah Morrissey completely topped that particular list exuding style and class at every turn. Effortless.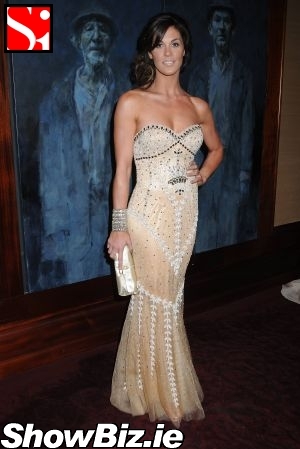 Glenda Gilson
Other ladies with actual style that caught our eye included: Glenda Gilson, Louise Johnson, Claudine Palmer, Katie Larmour, Faye Dinsmore, Sarah McGovern, Aisling O'Loughlin, Andrea Roche, and Sile Seoige...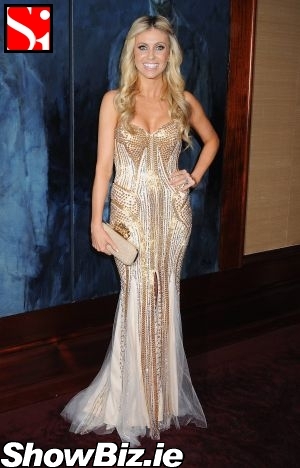 Claudine Palmer
Some others almost hit the mark like Rosanna Davison, Michele McGrath, Suzanne McCabe, Vogue Williams, and Nadia Forde. But then there were others who looked like they were waiting for the mother ship to arrive. Virginia Macari, Anna Daly, Jean Byrne, and Aoibhinn Ni Shuilleabhain - it's time to phone home.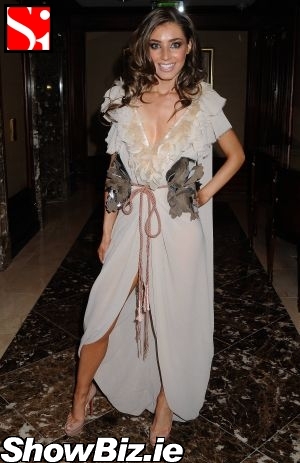 Katie Larmour
So there you have it folks, the VIP Style Awards 2011. They are what they are... What that is? well, that's a whole other debate on the psychiatrist's couch. All we know is that this event has very little to do with style and more to do with rubbernecking... We'll take that over style any day.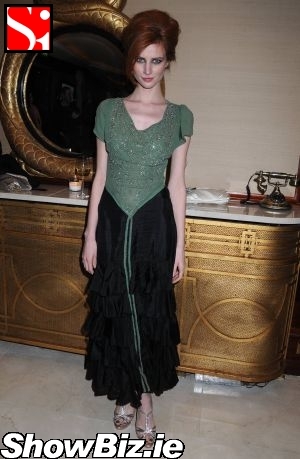 Faye Dinsmore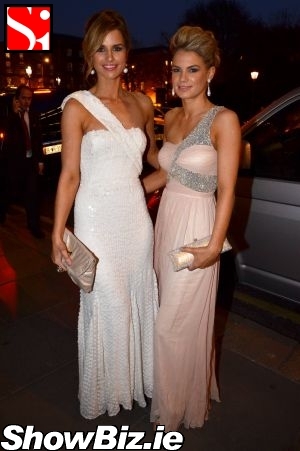 Vogue Williams, Amber Williams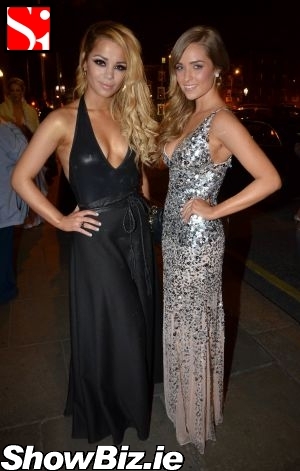 Cici Cavanagh, Louise Johnson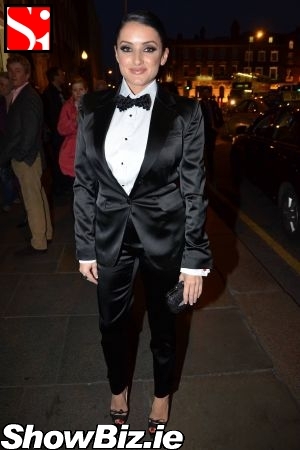 Virginia Macari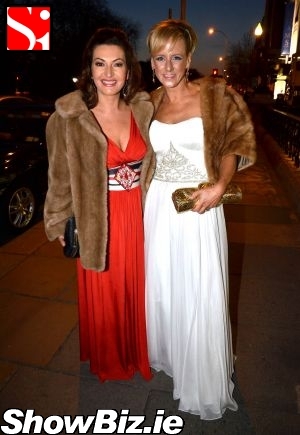 Maura Derrane, Sybil Mulcahy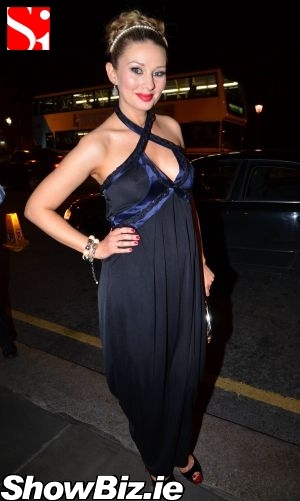 Anna Daly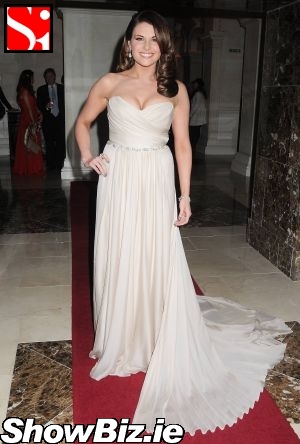 Lisa Cannon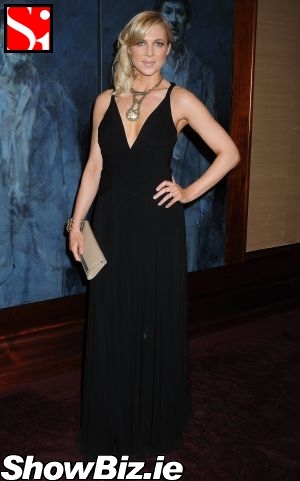 Sarah McGovern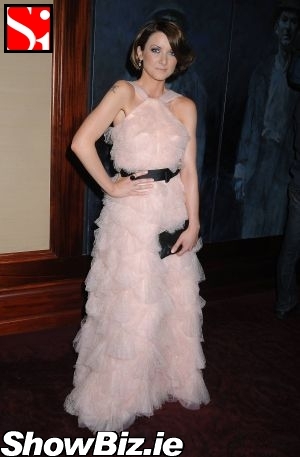 Jennifer Maguire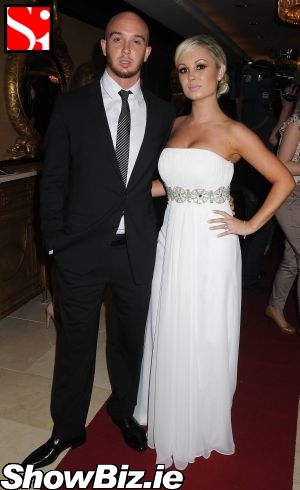 Stephen Ireland, Jessica Lawlor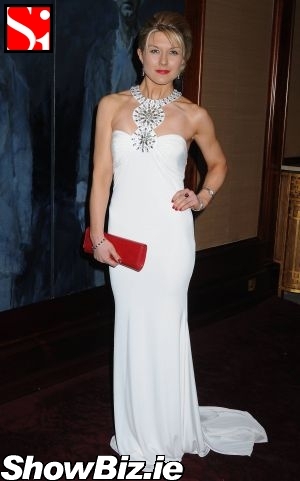 Izabela Chudzicka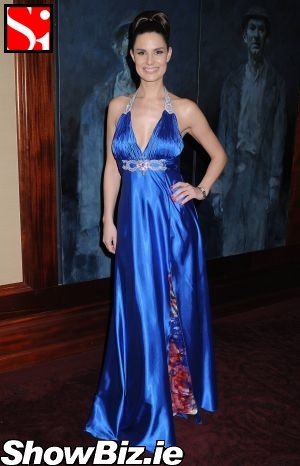 Alison Canavan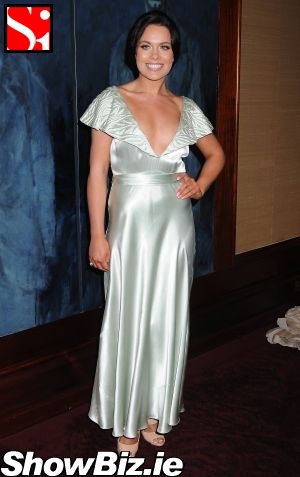 Michele McGrath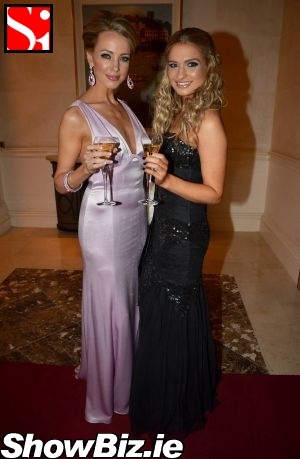 Suzanne McCabe, Sara Kavanagh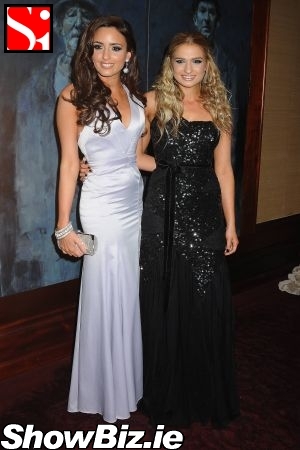 Nadia Forde, Sara Kavanagh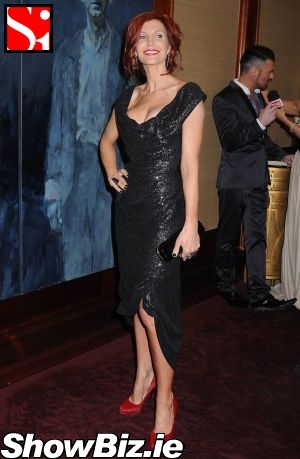 Yvonne Keating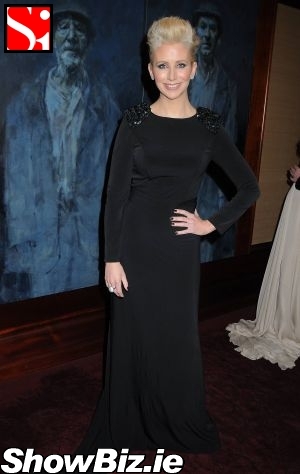 Aisling O'Loughlin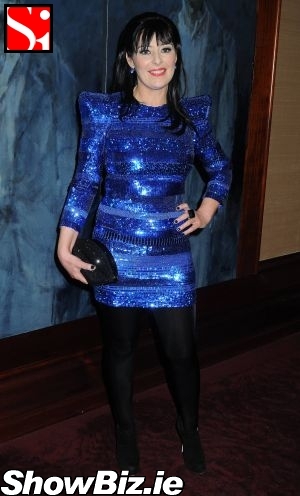 Jean Byrne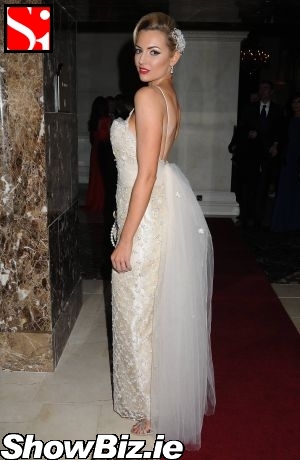 Rosanna Davison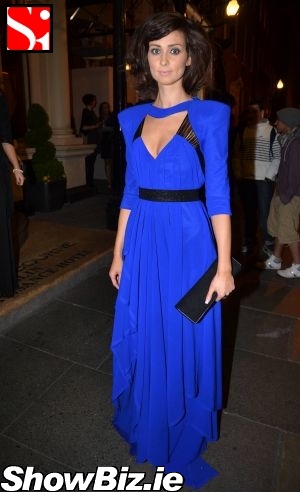 Aoibhinn Ni Shuilleabhain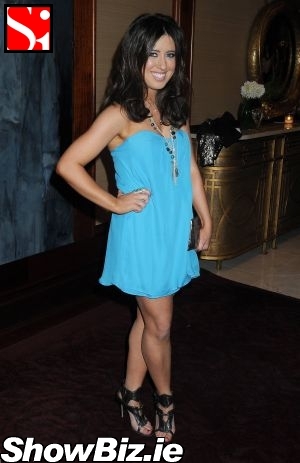 Lottie Ryan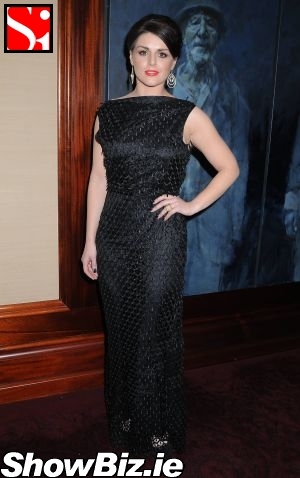 Sile Seoige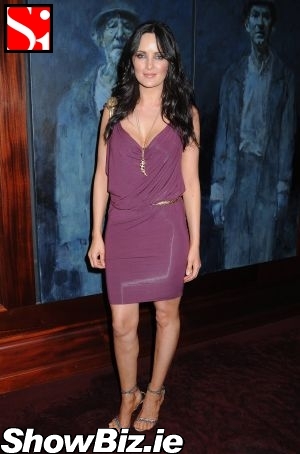 Andrea Roche