Kylie Is Better Than Sex...
Or is she? We don't know as we've never actually had sex nor even Kylie for that matter. But it makes for a good headline and is most likely true. Either way, Miss Minogue played The O2 last night with wings for ears and looking very goddess-esque indeedy...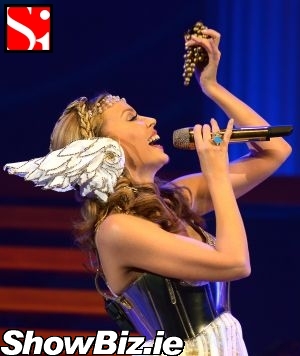 Kylie Minogue
It was the hottest ticket in town last night (apart from the much rumoured public stoning of a rather slimy politician) and as per usual Kylie Minogue delivered... In buckets... Gilded ones.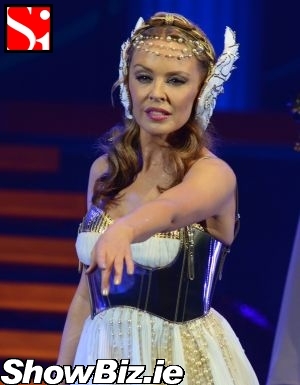 Kylie Minogue
We don't know what the exact vibe for the huge Kylie stage show was, but the costumes were rather D&G chic in a sort of Greek Goddess flirts with gilded centurions in their underpants kinda way... With some golden grapes thrown in for good measure.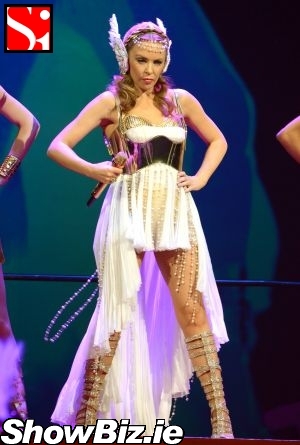 Kylie Minogue
Right. We've just fixed all the bugs and gnats in our state of the art content management system (a hamster on Redbull running in a wheel powering a tiny windmill) so we're not going to hang around jabbering on. Enjoy the rest of our Kylie pix below... Apparently she's better than sex.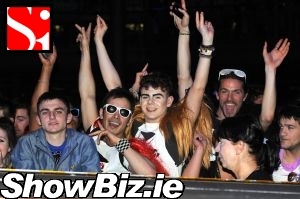 Kylie Minogue Fans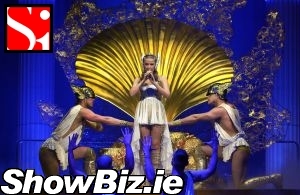 Kylie Minogue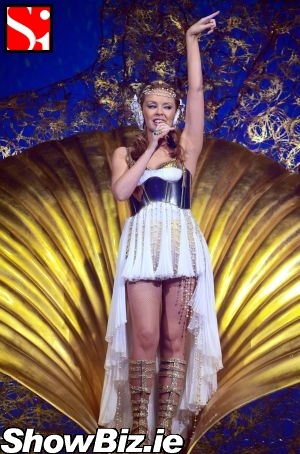 Kylie Minogue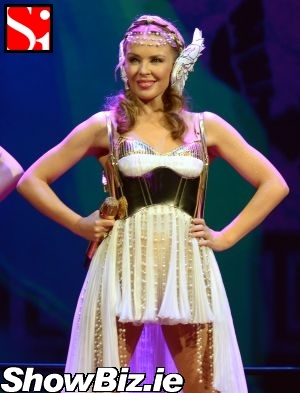 Kylie Minogue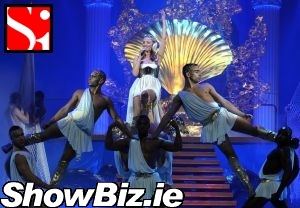 Kylie Minogue