McSavage's Eyes Are Back...
Don't fret dear reader for the best thing to hit Irish screens since Podge & Rodge was actually half decent, The Savage Eye, is coming back. How do we know? you yell. Well, cuz we copped David McSavage out shooting the difficult third series last weekend...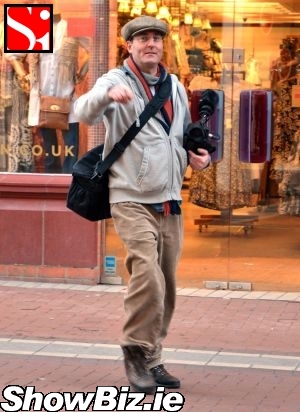 David McSavage
Where to start with The Savage Eye? We don't know as we like, nay love, each roughly characterised stereotype more than the last one. They are all of us and none of us at the same time... Except The President Of Ireland For Life. She's real.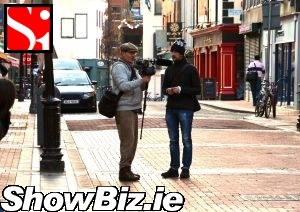 David McSavage, John Carney
But rejoice all you watchers of RTE as our Davo was back on the streets at the weekend interviewing peeps for the next instalment of organised insanity reflecting the disorganised insanity which is our sad ickle Nation. Yay.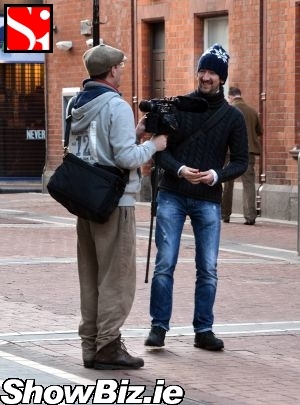 David McSavage, John Carney
This time out we caught The Savage Eye interviewing none other than John Carney. Yup. The director of Once... Sadly, we didn't see a priest running down Grafton Street with a young child under his arm... Well, 'twas a slow day.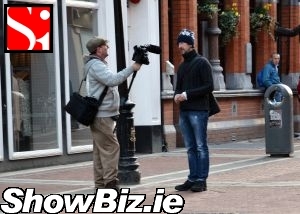 David McSavage, John Carney