Dani Hearts ShowBiz.ie...
Our other other other fav Fade Street star Dani Robinson has paid us the ultimate compliment folks. Yup. She only went a shaved a love heart into her head to show us just how much she digs ShowBiz.ie... Can't really blame the piercer from Down Under, we really are that adorable...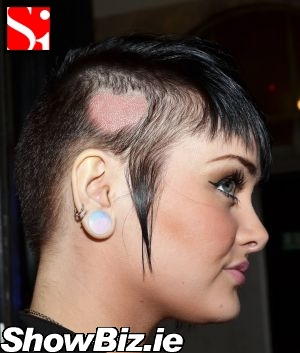 Dani Robinson
When we copped Fade Street star Dani Robinson down Cows Lane way this week, outside Dublin Ink tattoo parlour, she was rocking a rather punkish new hair-do courtesy of Style Club... An uber edgy do, with a love heart shaved into one side. Yup. She's pure down with the cool kids.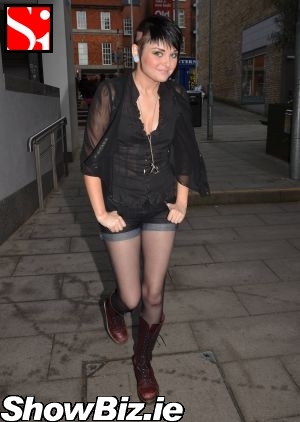 Dani Robinson
But when we enquired to whom the heart-shaped bald spot was dedicated to - she of course said it was all for ickle old US! Yup. She fricken hearts ShowBiz.ie!! Blush... Somebody out there loves us. Finally.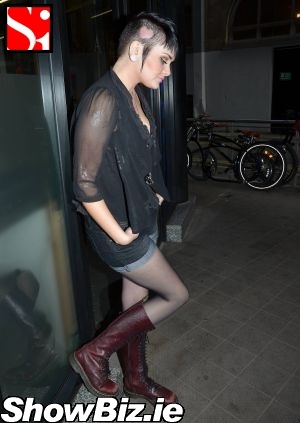 Dani Robinson
Hey! We hope the Fake Streaker isn't going around town telling anyone who asks that her head-heart is dedicated to them... Nah, she wouldn't do such a thing now would she? Our wee Dani wouldn't do that to us folks... To prove it, she'd better be getting ShowBiz.ie tattooed into the middle of it. Then we'll believe her.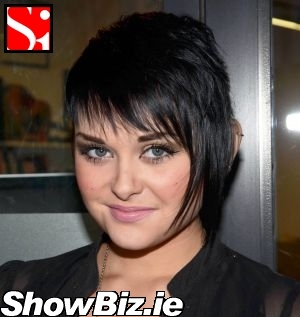 Dani Robinson