Miriam Gets The Fro Out For Philo...
We're so used to snapping stunning Assets model Miriam Matabaro with long sleek hair and a fringe that could cut through toughened steel, we had to ask the PR person who the hot model was at the launch of the Philip Lynott Exhibition last week. We're only lovin' the fro Mizza...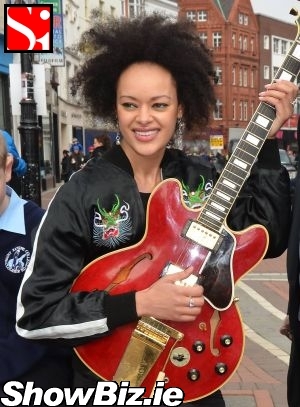 Miriam Matabaro
With the late Phil Lynott's red guitar and black jacket, Dublin model Miriam Matabaro rocked out on Grafton Street last week with Dave Fanning to launch The Philip Lynott Exhibition now open at Stephen's Green Shopping Centre... In association with Hot Press, may we add.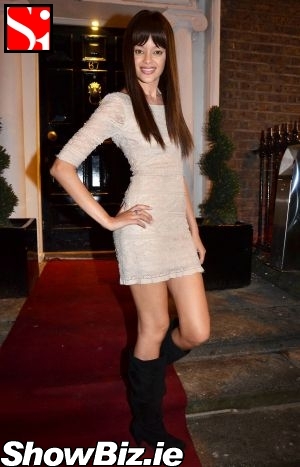 Miriam Matabaro
Only thing was, we're so used to shooting the Assets girl with long straight hair, we almost didn't recognise the stunner with an afro 'do' that would make our Philo proud... We're thinking the fro is her natural hair, but with all the products and things girls have these days, we're not 100% folks.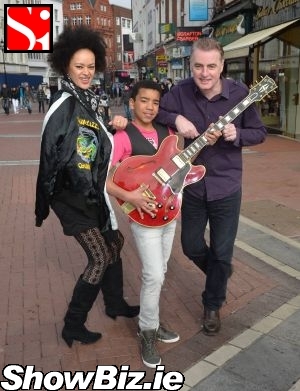 Miriam Matabaro, Richard Steven, Dave Fanning
Eitherway, we're digging Miriam's hairdo, but alas it didn't stick around too long. For we spied some pix at the opening night of the exhibition in the papers and the long sleek hair was back again... Yup. We're totally confused.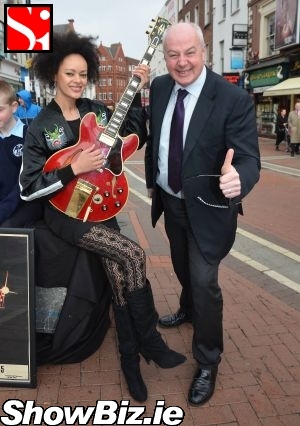 Miriam Matabaro, Bobby Kerr
Miriam, Dave Fanning, and Richard Steven launched the Philip Lynott Exhibition on Grafton Street last week, with Bobby Kerr from Dragon's Den sticking his head in as he passed by... Damn Dragons never miss a photo opp.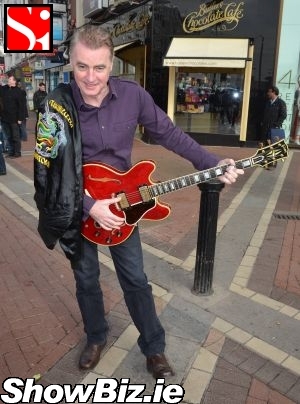 Dave Fanning
The Philip Lynott Exhibition - the biggest ever collection of memorabilia, song lyrics, exhibits, paintings, tributes and photographs of the late rock legend, is at Stephen's Green now so pop along and have a look... Fro optional.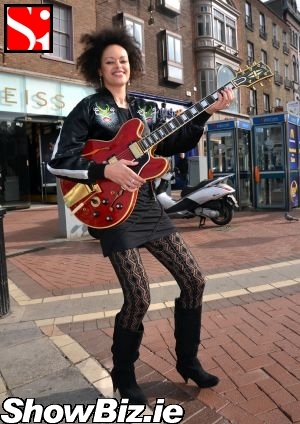 Miriam Matabaro