Hubers Prepped For Kate & Wills...
A rather big day is coming up for Amy Huberman folks as herself and hubbie Brian O'Driscoll will be representing Ireland at Kate and Wills' upcoming Royal wedding... Pressure. We snapped her out shopping yesterday in the city centre wearing big red leather boots and a smile...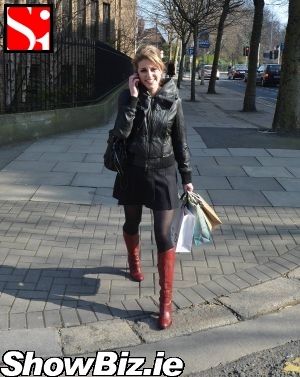 Amy Huberman
We're not quite sure if any Paddies, other than Amy Huberman and Brian O'Driscoll, have been invited to Prince William and Kate Middleton's nuptials on April 29th. But seeing as they're the only two Irish peeps confirmed for the biggest of big days so far, it sure puts our wee Hubers under some serious pressure to get her outfit right... Course, seeing as it's her first international she has to wear emerald green... And shamrock earrings.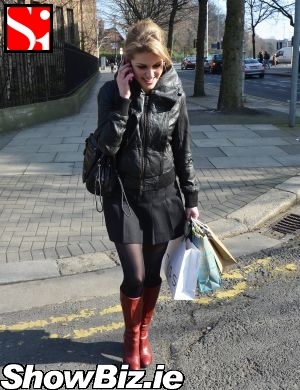 Amy Huberman
We spotted Amy out shopping yesterday, looking stunning in red leather knee-high boots on St Stephen's Green. Sadly folks, she didn't confirm or deny whether she had picked-up any choice items for her Royal debut... Mainly because she had a mobile phone stuck to her ear! Probably chatting with the Queen about shoes or summit.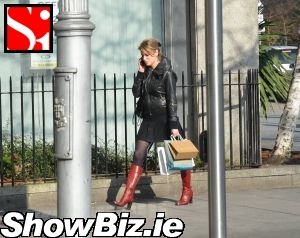 Amy Huberman