Sheen's Dad & Bro Dodge In Dublin...
Whilst Two & A Half Men star Charlie Sheen was going off on one in the USA, getting himself fired from his hit sitcom, and generally being a naughty boy with porn stars and the like - his father Martin Sheen & brother Emilio Estevez were missing out on the chaos here in Dublin, putting on a brave face, and trying to promote their new movie 'The Way'...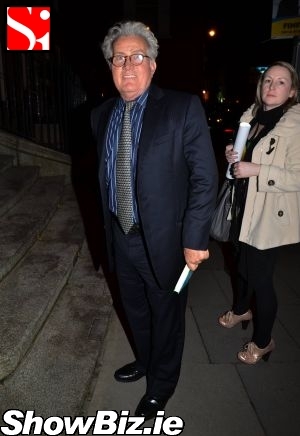 Martin Sheen
Our hearts kinda went out to Martin Sheen and Emilio Estevez last week folks. The poor Irish American fellas were here in Dublin trying to promote 'The Way' as part of Jameson Dublin International Film Festival – and all anyone wanted to really talk about was the erratic ramblings of their troubled family member Charlie Sheen... Saying that, he's still a hero of ours. Ledge.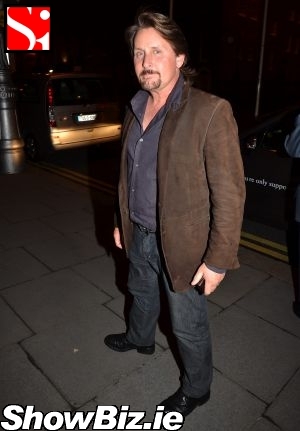 Emilio Estevez
We're sure that the two movie stars are well used to deflecting questions on Chazza's wayward behaviour at this stage, but meanwhile, when Charlie was asked by Piers Morgan (an Englishman of Irish decent) on CBS about his father's reaction to his recent outbursts the Platoon star seemed unaware that his Dad was in fact in Dublin... Answering questions about him... With diplomacy.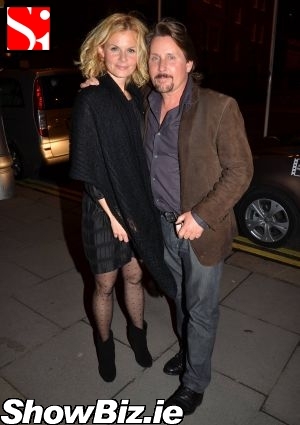 Emilio Estevez, fiancee Sonja Magdevski
Randomly, when asked by a reporter if he had any support from any celebs during his recent troubles Charlie Sheen listed Sean Penn, Mel Gibson, and Colin Farrell as his three main supporters... Yup. Three other Irish guys with a history of public problems. Between Charlie, Mel, Colin, Sean, and Piers we reckon they should get together and set-up their own support group... IAA: Irish Angry & Abroad.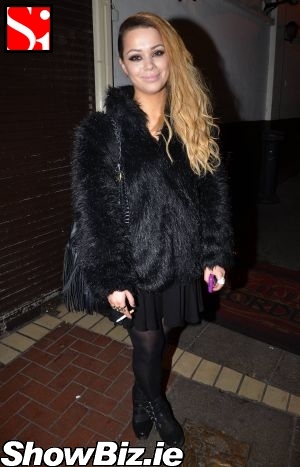 Cici Cavanagh
Just after we snapped the Sheen clan heading back to The Merrion Hotel before midnight last Thursday night, nearby at Lillies Bordello we spotted Fade Street star Cici Cavanagh heading out for the night... Now there's a decent Dublin girl that could give Charlie Sheen a good run for his money... No one can keep up with our Cici. No one.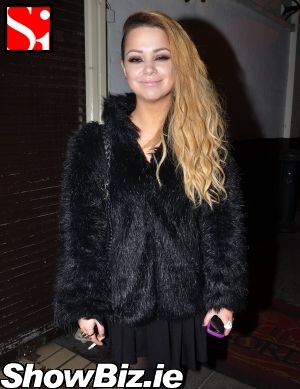 Cici Cavanagh