Leinster Lads Tackled The Ladies...
A modern day phenomenon of being a professional sports man is the ladies only go feckin' wild for fellas in shorts and knee-length socks so they do... Loike just ask the goys on the Leinster Rugby team, roysh? Young women actually pay-out real money or whatever to meet our top rugger duuudes at an event called 'Tackled Pink' at The RDS... OMIGOD!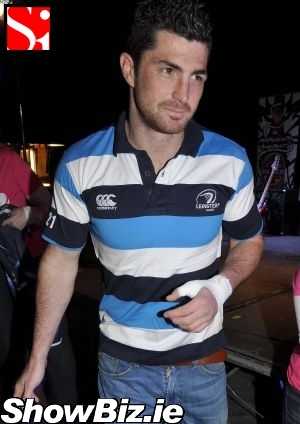 Rob Kearney
Hard to believe folks but it seems that young Irish females are more into rugby players than say the likes of Boyzone or Westlife. Yup, the big hairy muddy feckers that toss an odd shaped ball around down the park are the new popstar like icons for girls of a certain age (most of which went to UCD)...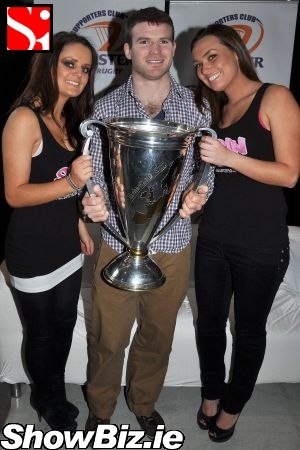 Laura Mulvaney, Gordon Darcy, Ciara Moloney
Last weekend tons of giggly girlies gathered for the fourth annual 'Tackled Pink' Leinster Rugby Ladies Night at The RDS... But before you start the necessary slagging process please note it was all in aid of Action Breast Cancer. A good cause. And not an excuse for posh burds to fall all over Rob 'The Roide' Kearney.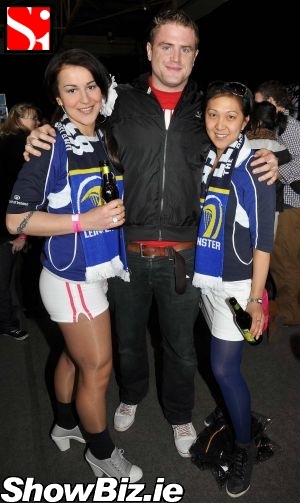 Barbara Kruta, Jamie Heaslip, Christina Chungh
And with the likes of strapping heartthrobs Jamie 'Heaty' Heaslip, Gordon 'The Hips' Darcy, the afore mentioned Rob Kearney, Fergus 'Fanny Magnate' McFadden, and Johnny 'Bringing Sexy Back' Sexton on show, there were no shortage of female admirers at the South City venue... T'was heaving folks.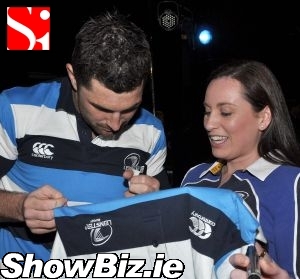 Rob Kearney, Paula Doherty
And there was also the "Best kitted out lady" in a rugby inspired costume competition with the winner getting a trip for two to the Magners League Grand Final... We have to wonder will there even be any fellas in the stands on that day?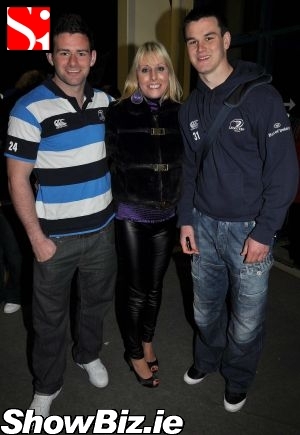 Fergus McFadden, Romy Carroll, Johnny Sexton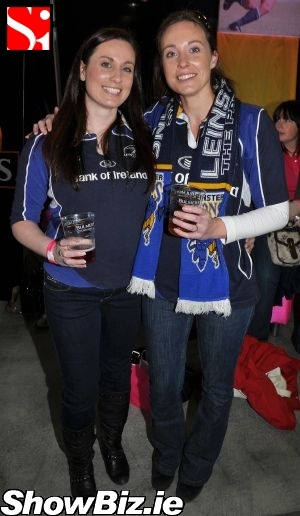 Paula Doherty, Yvonne Doherty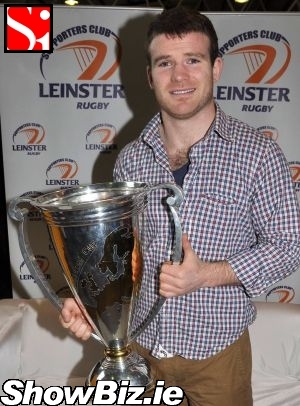 Gordon Darcy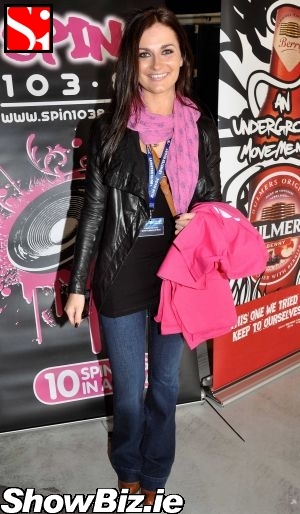 Sheena O'Buachalla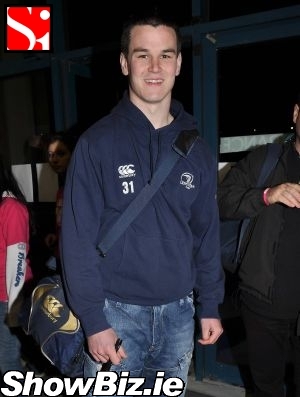 Johnny Sexton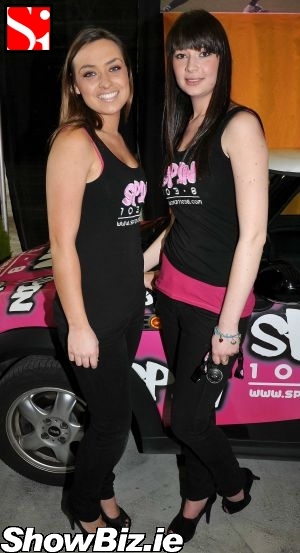 Ciara Moloney, Maeve Sweeney