Ava's A Chip Off Myleene's Block...
Former Hear'Say singer and classical musician Myleene Klass jetted into Dublin yesterday with a rather precious bundle under arm. The popular UK star had her wee baby girl Ava Bailey Quinn with her on a short trip to see the tot's rather famous Irish relatives...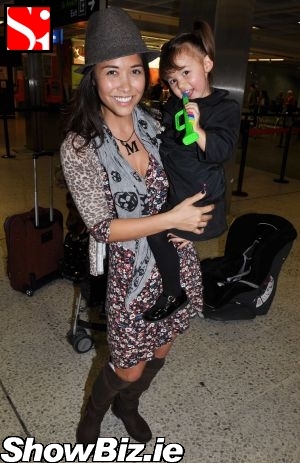 Myleene Klass, Ava Bailey Quinn
Stunning mother of one and talented musician Myleene Klass flew into Dublin yesterday with a li'l chip off the aul block in the form of her daughter Ava Bailey Quinn happily tooting away on a toy trumpet... If Louis Walsh sees these pictures we reckon Ava will have a record deal before the weekend's out!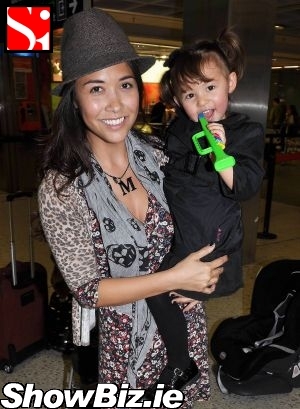 Myleene Klass, Ava Bailey Quinn
Cuter than several millions buttons Ava comes from an extended famous family with Boyzone's Keith Duffy as an uncle as she's is the daughter Graham Quinn, the brother of Keith's wife Lisa... Got all that? Phew... Our Graham is Myleene's fiancÚ.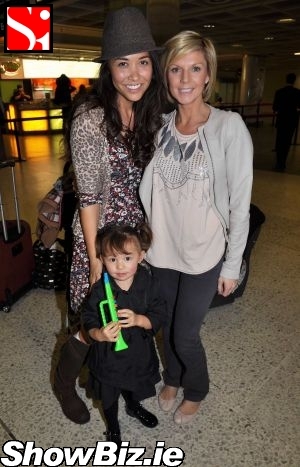 Myleene Klass, Ava Bailey Quinn, Lisa Duffy
Anyways, Ava's glam auntie Lisa Duffy was on hand at the airport yesterday to collect her band of soon to be in-laws who looked like they were all set for a weekend in Dublin... We apologise advance to anyone made extremely broody by these pictures.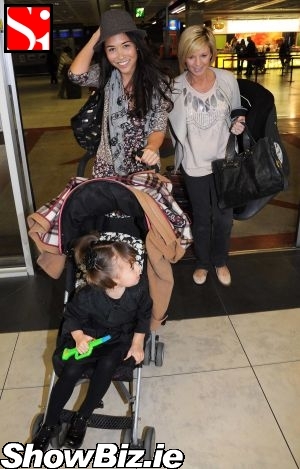 Myleene Klass, Ava Bailey Quinn, Lisa Duffy