Tory Burch Targets Breast Cancer...
Celebrated New York fashion designer Tory Burch made her way to li'l old Dublin last week and put local models Karen Fitzpatrick and Sarah Morrissey through their paces at Brown Thomas. Tory was here to launch her leopard print tote bag for the Fashion Targets Breast Cancer 2010 campaign...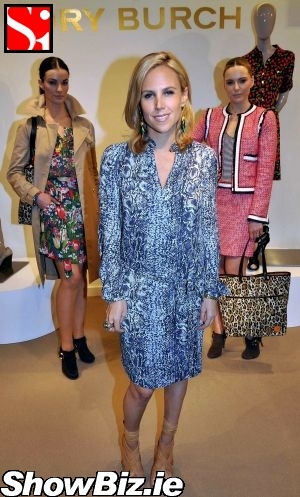 Karen Fitzpatrick, Tory Burch, Sarah Morrissey
In the past few years the likes of Elle Macpherson, Helena Christensen, Erin O'Connor, Minnie Driver and Paul Smith have all been involved with Brown Thomas' Fashion Targets Breast Cancer campaign, and raised tons of money for the worthwhile cause.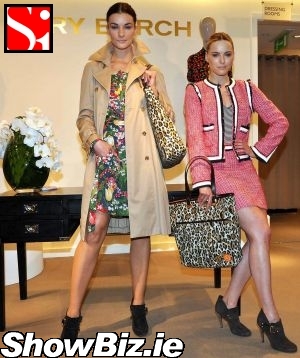 Karen Fitzpatrick, Sarah Morrissey
Now the big-time Big Apple fashion designer has got behind the charity and created a limited edition leopard print canvas tote which features Tory Burch's signature bright orange lining.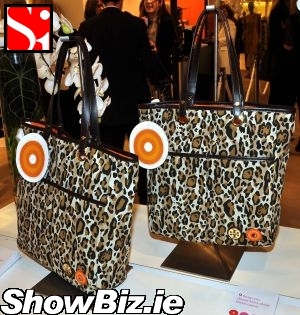 Tory Burch Tote Bag
The uber fashionable mala retails for 45 Euros and is available now at Brown Thomas, yes right now - even Off The Rails presenter Sonya Lennon showed up at the BT launch to endorse the wee must-have accessory.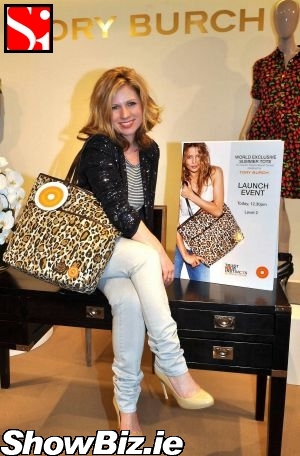 Sonya Lennon
Whilst on our travels we also spotted hot 'Industry' singer Morgan Deane and her new fella Dave Murphy at Brown Thomas, well, outside Brown Thomas... Drag her in and buy her a bag Dave!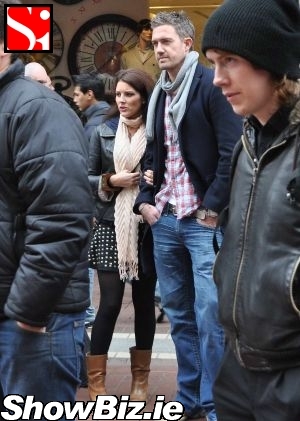 Morgan Deane (Industry), boyfriend Dave Murphy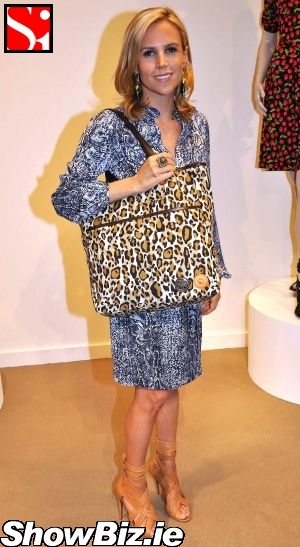 Tory Burch