Katie Rocks Oompa Loompa Chic...
Everyone's favourite glamour model and UK tabloid institution Katie Price (aka Jordan) jetted into Dublin at the weekend for the Peter Mark VIP (lack of) Style Awards. When we caught-up with the big-boobed one she was rocking what we're calling 'Oompa Loompa Chic' like only she can with her hair tied up in a bun atop her head and her skin emanating a healthy orange glow...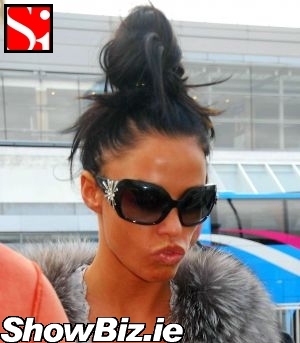 Katie Price aka Jordan
We fricken love Katie Price here at ShowBiz.ie. Heck, we even love Jordan too! The over-exposed red top queen hit Dublin with a bang at the weekend and upset our otherwise tranquil little lives as she ran about town with her entourage in tow...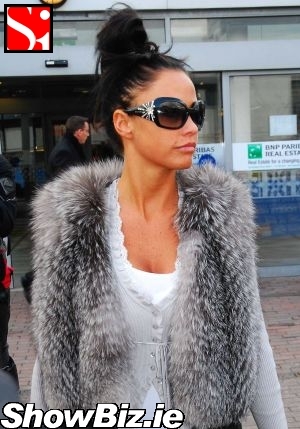 Katie Price aka Jordan
When she landed at Dublin airport on Friday afternoon poor Katie seemed to have a nasty sore on her bottom lip covered-up and causing her to trout-pout even more than usual. Now that's saying something.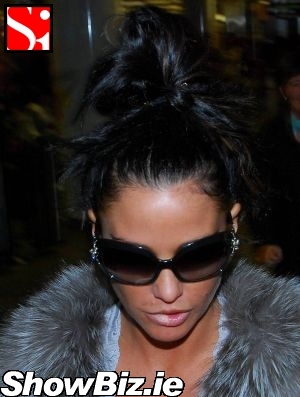 Katie Price aka Jordan
With gigantic blingy sunglasses and a grey fur jacket, Katie wasn't too hard to spot at the busy airport. That, combined with a glow-in-the-dark tango-tan the newly married Mrs. Reid kinda stood out from the crowd... We're calling this look 'Oompa Loompa Chic'... And it no doubt will be coming to you soon on a local photocall lass.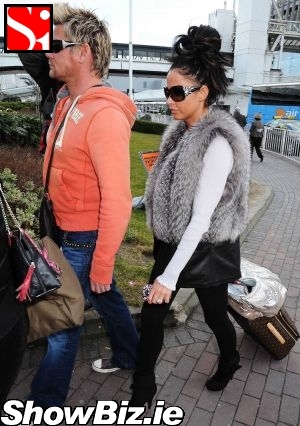 Katie Price aka Jordan