Roz & Vogue Help Out Liz...
Austin Powers fembot Elizabeth Hurley brought a bit of much needed glam bikini-wear to the endless golden beaches of landlocked County Kildare yesterday. No seriously. She launched her 'Elizabeth Hurley Beach' boutique at Kildare Village with a wee bit of help from saucy and stripped-down Irish models Roz and Vogue Williams. As one does...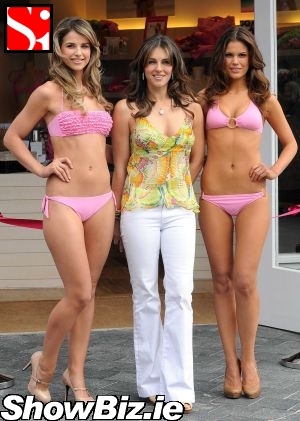 Vogue Williams, Elizabeth Hurley, Roz
We're not too sure about the business logic behind opening a beach wear shop in Ireland given we only get three minutes of actual sunshine every nine years or so. But opening a beach wear shop in a landlocked County that has absolutely NO beaches? Well, that's another kettle of fish.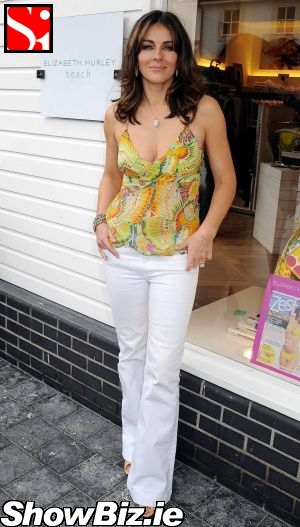 Elizabeth Hurley
Anyway folks, that's exactly what hot British actress Elizabeth Hurley did yesterday. Sure, what do we know anyways? Perhaps there is a massive demand for bikini wear in Co. Kildare... Maybe even a few photocall gals live out that way and God knows they need a constant supply of that type of thing.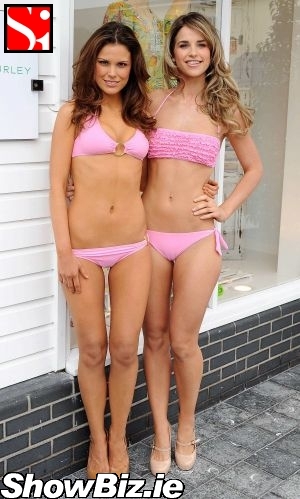 Roz & Vogue Williams
And now that our Liz is a 44 year old mother, she wasn't too keen to don a bikini at the launch yesterday. For that type of posing she hired two Irish Amazonians in the form of Roz and Vogue to show-off her skimpy wares... We fricken love posh Irish models folks...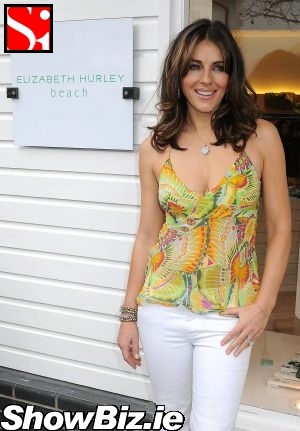 Elizabeth Hurley
Liz's new range of bikinis, kaftans, and maxis (whatever they are!) are on the shelves in her new brand new boutique at Kildare Village Outlet Shopping right now... So now you know where to go for all your summer holiday fashions. Even woman of the moment Glenda Gilson was there to check-out the beachwear although we doubt she'll be showing off her bod in Marrakech anytime soon. Ahem... Wonder does our Lizzy do a range of mankinis?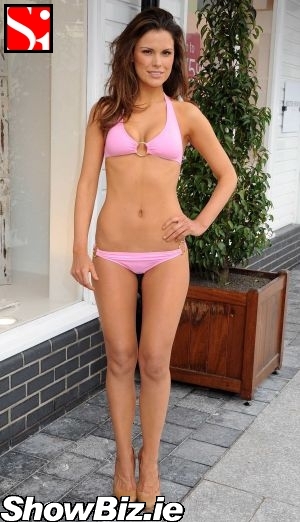 Roz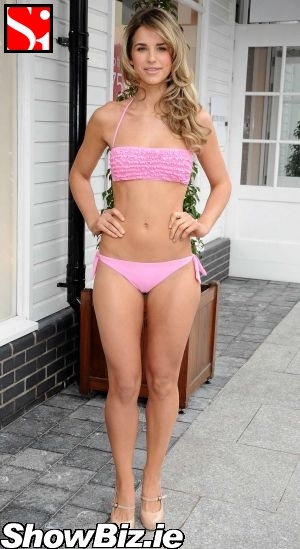 Vogue Williams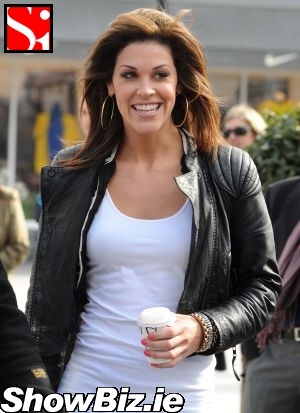 Glenda Gilson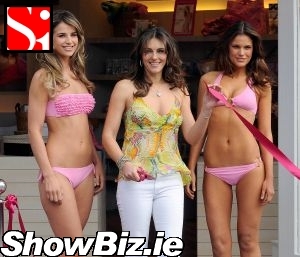 Vogue Williams, Elizabeth Hurley, Roz