Separated at Birth - Sheamus & Tilda?
We've mentioned it in passing already but in the name of true scientific analysis this question needs to be put to the public at large. Were world-beating gingers Sheamus (former WWE Champ) and Tilda Swinton (Oscar winner) separated at birth? Okay! We know, we know, but it's a very slow ShowBizzzz week...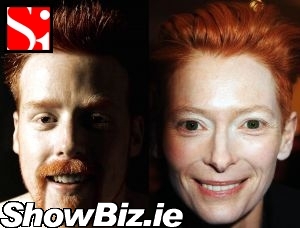 Sheamus & Tilda Swinton
After all the celebrity induced craziness over the past few weeks it has gone rather quiet these last few dayzzzzzzz... So, with nothing better to do than mess around with Photeeshop, we're facing off Irish WWE Superstar Sheamus against British Oscar winning actress and fellow redzer Tilda Swinton and asking the salient question: Separated at Birth?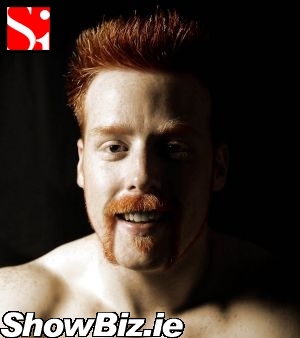 Sheamus
According to proper science types (and not celebrity magazine polls!) pure gingers are dying-out at a rapid rate what with their redhead / pale skin genetic attributes being a recessive gene trait. Added to that, no one really wants to breed with a 'daywalker', as they are known in some circles, meaning that your common-or-garden redhead variety will be completely extinct within 20-50 years. We blame Southpark's Cartman.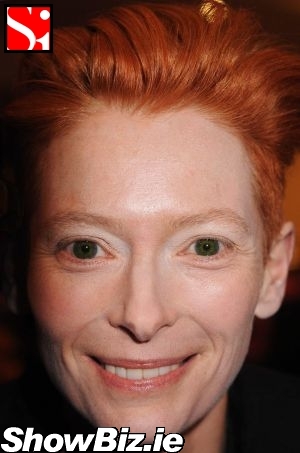 Tilda Swinton
Anyhoo, it seems being a proper true ginger (red hair, pale eyes, pale skin, and freckles) can make you somewhat unique in the world of ShowBiz. Tilda Swinton's 'The Man Who Fell to Earth' looks have landed her many many top movie roles whereas Cabra's finest WWE wrestling superstar, Sheamus, uses his pent-up aggression from all those years of being a solitary Irish outcast ginger to beat the bejesus out of all his tanned & oiled-up US opposers in the squared circle. Proper order too... So, separated at birth, yay or nay?