Get Ready For Oxegen 2010...
Dagnabbit! With all the festival openings and closings, film awards and music award ceremonies, and all the other feckin' larkin' about - we forgot to tell y'all that Oxegen 2010 has launched. Well, here you go then: Oxegen 2010 has launched! Phew. Job oxo...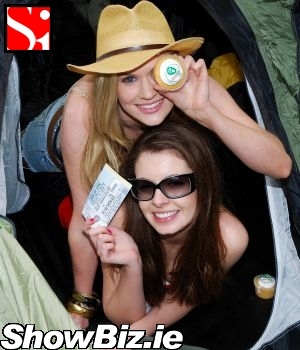 Grace Fox, Aisling Coughlan
Not so long ago (when exactly, we're not too sure) models Grace Fox and Aisling Coughlan camped-it-up outside The Academy (yes, we know, they are still using that prop) to announce the launch of the Oxegen Music Festival 2010 and a line-up that'd make your moth mouth water...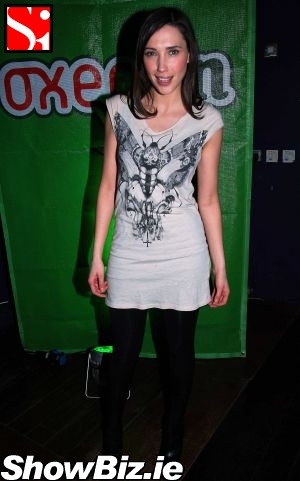 Michelle Doherty
And these two festival attired beauties weren't alone to announce the news - they were joined by DJ and one-time-model Michelle Doherty to let us all know that the likes of Eminem, Jay-Z, Muse, The Black Eyed Peas, and Florence & The Machine will be gracing Punchestown Racecourse this summer of lurve.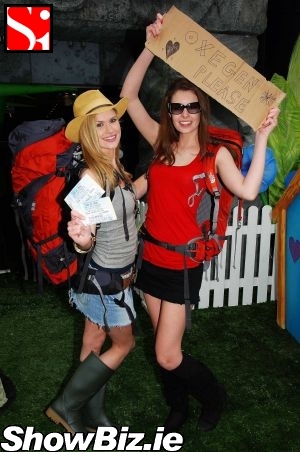 Grace Fox, Aisling Coughlan
Other acts we're only bleedin' excira and delira about include: Kasabian, The Prodigy, Paolo Nutini, Faithless, Stereophonics, David Guetta, Empire Of The Sun, Goldfrapp, La Roux, Wolfmother, Rise Against, The Coral, and quite a few more... It's certainly an impressive list of names folks.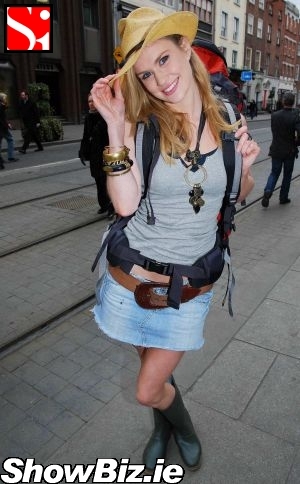 Grace Fox
Anyways, recession friendly tickets go on sale at 8am Friday 12th March (at 2008 prices!) and it all goes down at The Punchestown Racecourse from the 9th to 11th of July. See you there... Wellies optional. Cowboy hats mandatory.