Bianca Spits Not Swallows...
UK celebrity, for what we're not quite sure, Bianca Gascoigne caused a massive media stir last weekend when our shots of her supping from a pint o' Guinness at Mansion Nightclub were deemed tasteless considering her step Dad Paul Gascoigne's recent alcohol abuse woes. Well folks, we can exclusively reveal that when it comes to gargle, Bianca spits not swallows...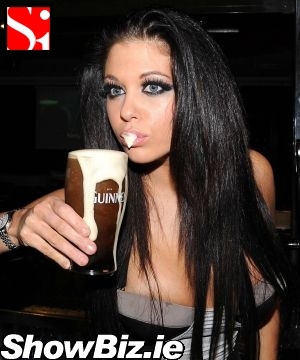 Bianca Gascoigne
The storm that erupted last weekend over Bianca Gascoigne on the booze in Dublin was most certainly in a teacup. Well, not a teacup per se. More of a storm in a Guinness pint glass at Mansion Nightclub... As our pictures of the glamour-puss caused the redtops across the UK & Ireland to conclude that busty Gazza was on the lash... Not so.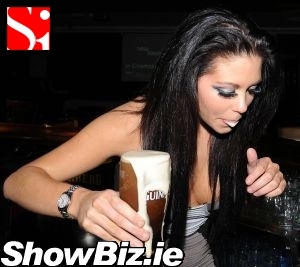 Bianca Gascoigne
As far as alcohol went, not a drop passed the dusky gal's pouty lips. With the encouragement from our naughty snappers, Bianca did the customary pose with a pint of Guinness and took a wee sip from the creamy head - for photography purposes only... Annnnd as many Guinness drinkers will tell you, the head is sour; it's the sweet black stuff below that they covet. Thus, Miss Gascoigne's mouthful of head was duly spat out!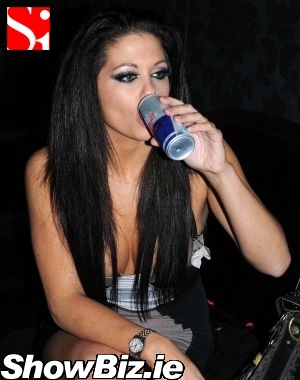 Bianca Gascoigne
The Lads Mag princess obviously didn't appreciate the acquired-taste that's required to be a Guinness connoisseur and was soon washing the nasty flavour away with a can of Redbull. With no vodka, we hasten to add...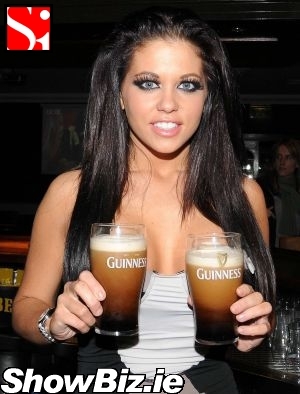 Bianca Gascoigne
Bianca is the latest celeb to be jetted into Dublin by the guys over at Mansion Nightclub who like to keep their Templeogue venue as busy with stars as they do with thirsty punters. Well, thatís one way to beat the recession! Busty UK glamour model Danielle Lloyd officiated over the opening of club last November...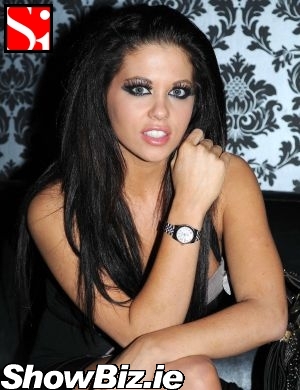 Bianca Gascoigne
The stepdaughter of troubled soccer star Gazza, was also sporting an expensive Rolex watch on the night which, she revealed, was a gift from her latest and still secret boyfriend. Coyly, the stunner wouldn't reveal his name... No doubt a Premiership footballer...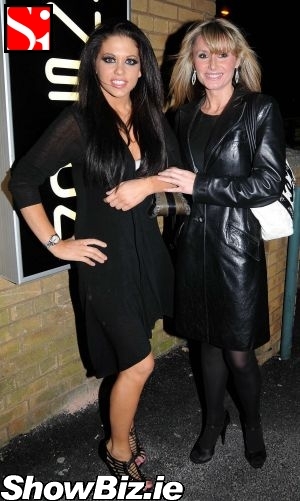 Bianca Gascoigne, Tara Sinnott
Bianca was accompanied on the night by her gal-pal & celebrity booking agent Tara Sinnott who has just launched her RedCarpet.ie online agency... The sexy duo were also spotted out pampering themselves at a beauty salon the following day...
Rossa Cahill, Kieron Ducie, Kerrie Francis
Other guests at Mansion last weekend included party-animal Kieron 'The Wolf' Ducie and the obligatory two ladies on his arm; Rossa Cahill and Kerrie Francis...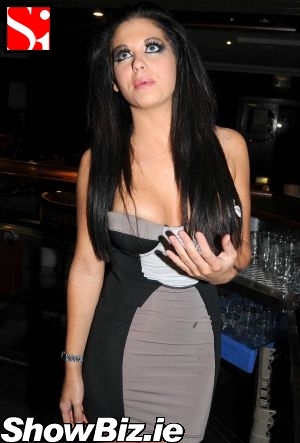 Bianca Gascoigne
There was also much debate in the media about certain photos which may have shown that Miss Gascoigne was commando as she partied at the South City club... This is a family site folks, a dysfunctional family site maybe, but a family site none-the-less. We couldn't possibly confirm or deny the rumours. Nor publish the offending pictures. Ahem.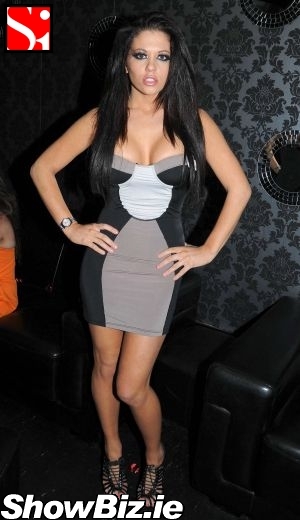 Bianca Gascoigne