Colin Farrell & Muireann McDonnell Split...
According to reports in the Irish Sunday papers, actor Colin Farrell and his pretty Trinity College student girl Muireann McDonnell, have finally split-up...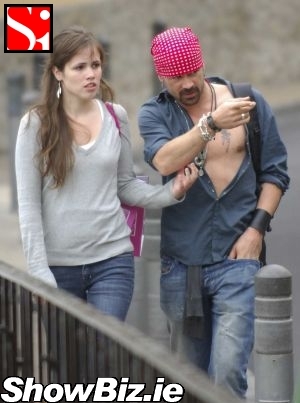 Colin Farrell, Muireann McDonnell
Ever since our Col lost the plot on the set of Miami Vice - with all the booze and pills - and ended to in rehab, he's turned over a new leaf and really calmed it down. No more loose woman and late nights.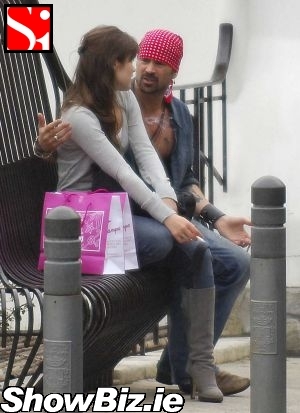 Colin Farrell, Muireann McDonnell
Instead he opted to care for his son James, and date a non famous lady in the form of pretty barmaid and student, Muireann McDonnell. But now it seems, The Farreller has taken a step back towards badboy-ism and opted for the life of a bachelor - if Sunday paper reports are to be believed... The Mail on Sunday's Joanne Hegarty stated that a source close to Colin said: "They might be still friends but there is no romantic relationship there any more."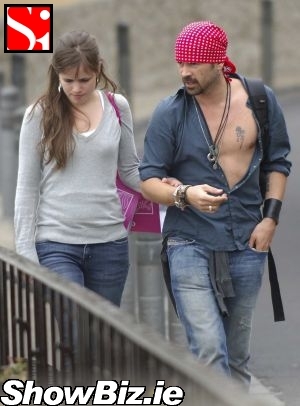 Colin Farrell, Muireann McDonnell
Now, we didn't really have much hope for this romance - when celebs date 'normalers' things don't usually work out. Add to that, Colin was on the rebound from rehab and Muireann was dealing with the tragic death of her ex - the tarot cards spelt early disaster for this one folks.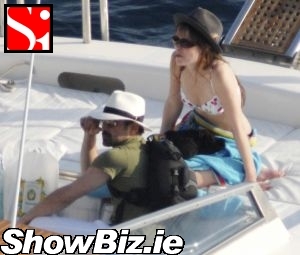 Colin Farrell, Muireann McDonnell
We kinda suspected that Colin & Muireann were no longer an item when she didn't turn up for his 'In Bruges' Irish film Premiere recently, and the couple haven't been spotted together for months and months. There has been no official word on their relationship status yet, but we think the writing is on the wall here concerned readers... Watch out for a multitude of new reports linking Colin to most single and non single ladies out there - word is, the bad boy is back!