Sinead O'Connor Arrives in Sydney
Retired non-retired Pope ripping on/off lesbian singing Nun, Sinead O'Connor, has fecked-off to Australia for St Patrick's Day. And just in case she loses her Irish identity good aul Shinner brought a large portrait of herself to stare at on the long journey. Oooo, yes she did...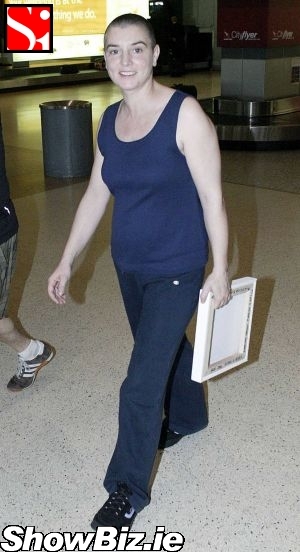 Sinead O'Connor
We love Sinead O'Connor here at ShowBiz Ireland. Or at least, we love that one song she did 800 years ago... It's all the other stuff she's done that pisses us off - distracting us from the fact that she's one of the World's most talented singers. Is it possible to give a famous Irish person a microphone WITHOUT them trying to save the world? No, didn't think so...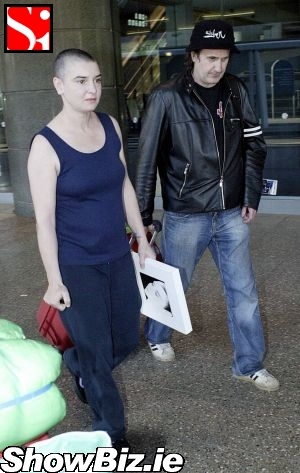 Sinead O'Connor
We digress, Sinead was spotted landing in Sydney airport this week rocking 'Airplane Chic' which, is best described as comfy clothes or daytime pajamas... She was, for some unknown reason, carrying a big portrait of herself as she walked through the airport. Typical celebrity ego folks - a simple passport photo just won't do the job!