Slash's T-Shirt Tribute to Rory Gallagher...
With a cigarette gripped between his teeth and a tune on his mind former Guns 'n' Roses axeman Slash and his band of bandits, Velvet Revolver, played Dublin's Ambassador this week. Where was Axl you say?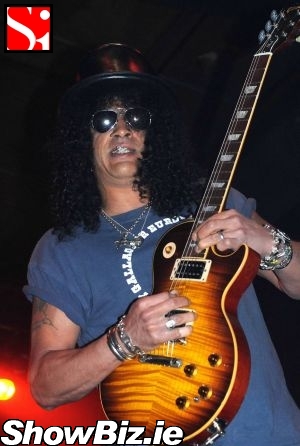 Slash
Guns 'n' Roses may only be a distant memory for the Velvet Revolver lads but we still miss seeing Axl Rose running about the stage in hot pants and a bandana. Sure who wouldn't?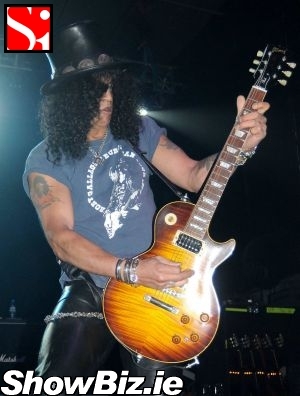 Slash
When Slash took to the stage we spied he was wearing a t-shirt tribute to the late great Irish Rocking Blues guitarist, Rory Gallagher. Nice.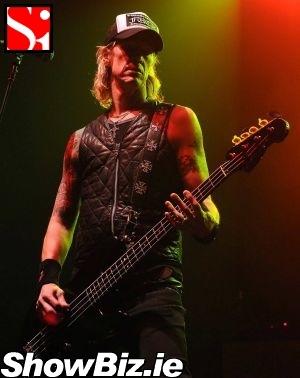 Duff McKagan
It was also good to see that wild man rock bassist Duff McKagan is still keeping the party going and looking good. Back in the day Duff could give Keith Richards a run for his money in the wild man stakes. True rock stars never die folks, they just keep gigging.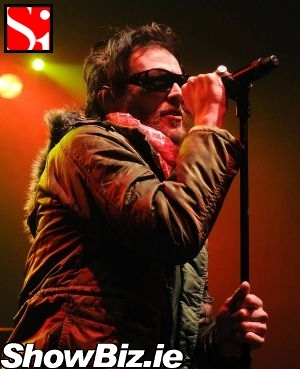 Scott Weiland
With Stone Temple Pilots' Scott Weiland on lead vocals and former GnR drummer Matt Sorum keeping rhythm, it's always good to welcome Velvet Revolver back to Dublin. Rock On bhoyos, rock on.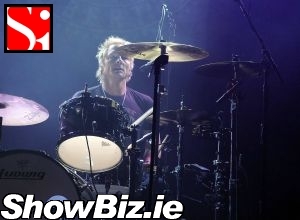 Matt Sorum