The Housewives Still About...
We have a bone to pick with Reality TV show makers and telecasters (is that a thing?) of Ireland folks. They only ever get two rounds of series out, and as we learn to love & simultaneously hate the motley crew of cast members, they get cancelled. Yesterday we caught up with Lisa Murphy & Jo Jordan of Dublin Housewives infamy, still glamming-it-out on South William Street...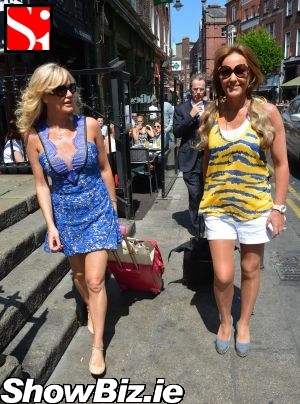 Lisa Murphy & Jo Jordan
We don't have - loike - encyclopaedic knowledge of recent Irish Reality Shows but we reckon they get two TV outings and then the chop. Think about the likes of Fade Street, Dublin Housewives, and Tallafornia... Sure they were sad derivatives of other UK and American shows and generally awful aul shite, but we learned to love and hate the cast members, and heck we miss 'em... We miss 'em all.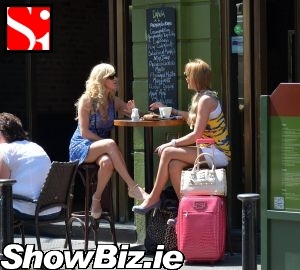 Lisa Murphy & Jo Jordan
We think Fade Street only got two outings before it got drop-kicked. And from what we hear, Dublin Housewives and Tallafornia aint coming back any time soon either... Most of you are now saying: "woohooo!!", but think about it folks... These telly car-crashes entertained us. Sure, for all the wrong reasons. But it was entertainment none-the-less.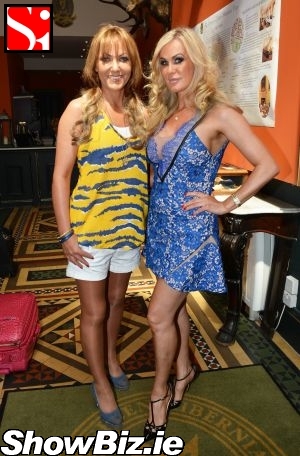 Lisa Murphy & Jo Jordan
Yesterday we spotted Dublin Housewives stars Lisa Murphy & Jo Jordan look fabuloosh having coffee outside Dakota on South William Street before heading to the St Stephen's Green Hibernian Club. Very posh.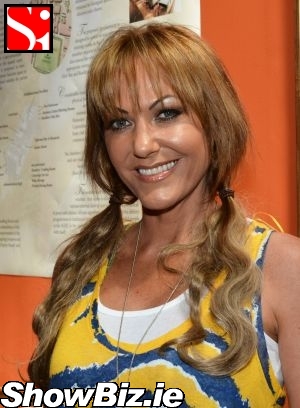 Jo Jordan
So there you have it folks, but what have we really learned? Well. They should deffo bring back Fade Street and keep Tallafornia & Dublin Housewives on the box with original cast members... In fact, they should make one super-reality-show called: Fadewivesafornia. With added Brian McFadden cameos... We'd watch that.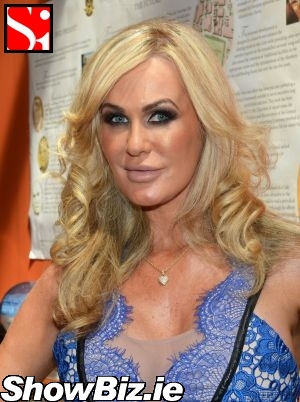 Lisa Murphy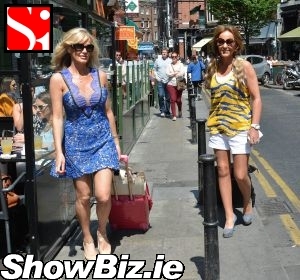 Lisa Murphy & Jo Jordan