The Glenda Goes Pink For Flora...
Some 40,000 ladies (and a few likely lads disguised in bras & wigs) ran, walked, and strutted along the sun scorched streets of Dublin this June Bank Holiday Monday for the Flora Women's Mini Marathon 2013. Of course, The Glenda and a few other ShowBiz.ie regulars were out legging-it for charity...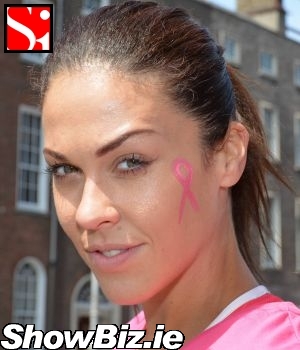 Glenda Gilson
Some take it seriously, others do it for charity. A few suspect fellars do it just to get in touch with their feminine side. Eitherway, it's the best 10km run we can think of... Especially when the sun comes out.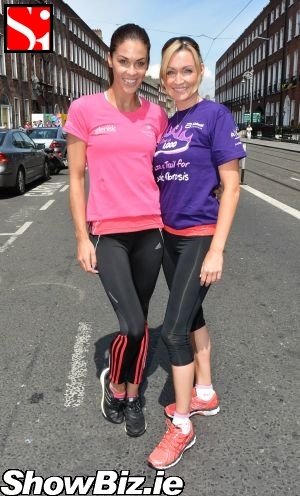 Glenda Gilson, Vivienne Connolly
Last Monday saw tens of thousands of ladies representing every charity there is, and here's the pay-off. Yup. Approximately 12 million quid was raised for over 700 good causes... So well done to all, even those running in full make-up & high-heels.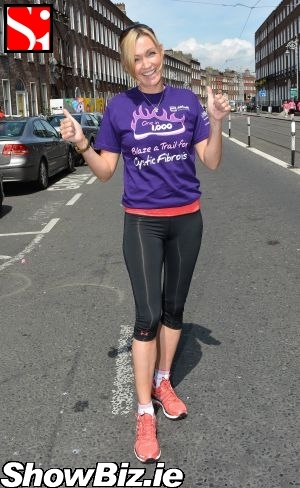 Vivienne Connolly
This year Glenda Gilson went all-pink for The Marie Keating Foundation, Vivienne Connolly & Nuala Carey ran for Cystic Fibrosis, Daniella Moyles & Ursula Kelly jogged for CRY.IE, and Kelly Donegan pegged-it-along for Dogs Aid, to name but a few...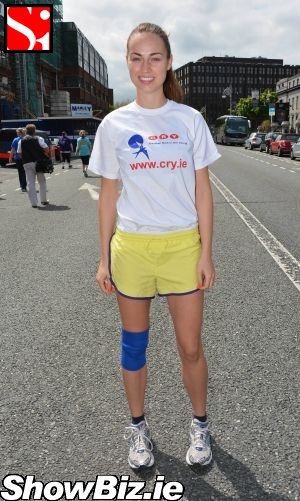 Daniella Moyles
So there you have it folks, Flora Women's Mini Marathon 2013. Our Rosanna Davison also participated but we got no snaps coz he took off so fast & finished in 52 mins... A pacey lady indeed.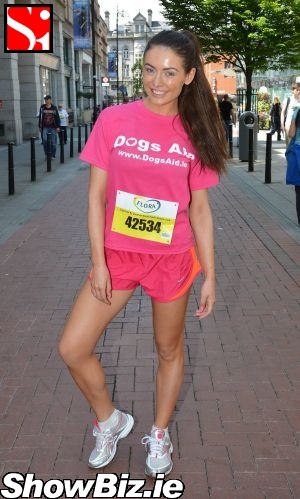 Kelly Donegan
Nuala Carey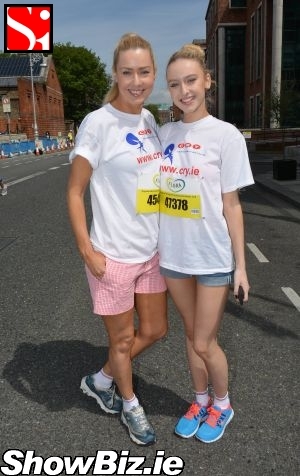 Ursula Kelly & daughter Hannah Corcoran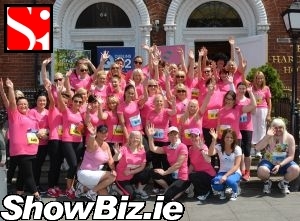 Marie Keating Runners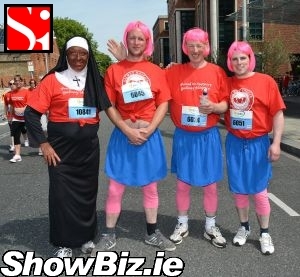 Paidi Mannion, Peter Kelly, Vincent Ryan, Damien Dolan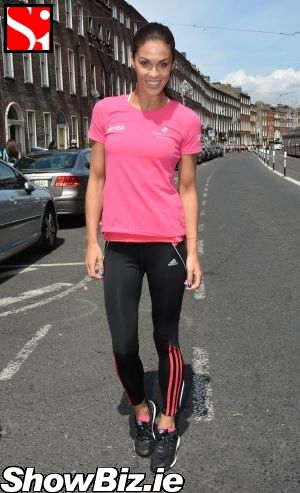 Glenda Gilson