A Taste Of Damp Dublin...
Jaysus folks. Us poor Irish feckers just can't get a break. The rain is supposed to mainly fall in Spain but while it was belting down here in buckets, those cheeky Spaniards were kicking our wee green arses in Poland. Still, Jamie Oliver and Co. braved the launch of Taste of Dublin yesterday...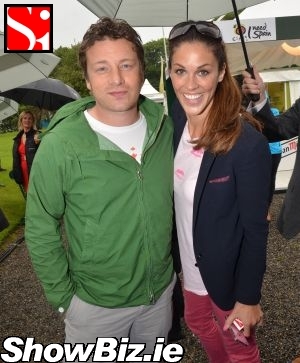 Jamie Oliver, Glenda Gilson
Even the naked chef Jamie Oliver stuck on the green (hooded) jersey yesterday but no amount of Athenry fields and Ole Oles could get the Irish soccer team past Spain. They were like a team of ace matadors leading a herd of weak-willed veal calves to the abattoir... Wasn't pretty folks. We wuz shite.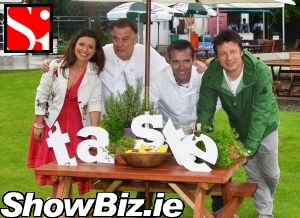 Catherine Fulvio, Derry Clarke, Kevin Dundon, Jamie Oliver
But apart from all that misery at least the Taste of Dublin is in The Iveagh Gardens again this year... Sadly, the rain is also fond of hanging out with the likes of celebrity chefs Catherine Fulvio, Derry Clarke, Kevin Dundon, and Jamie Oliver... Feck off rain.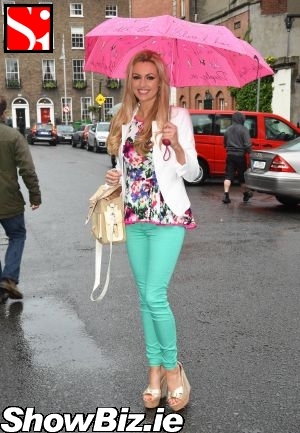 Rosanna Davison
But the damp didn't stop our finest ladies popping along for a wee bite yesterday, we're talking a terrible trio of Rosanna Davison, Glenda Gilson, and Anna Daly. All rides... Other guests included: Ryan Tubridy, Brendan O'Connor, Paul McGuinness, and many more... On the way to the gig also spotted Rozanna Purcell sheltering under an umbrella on Grafton Street. It's supposed to be June folks! June.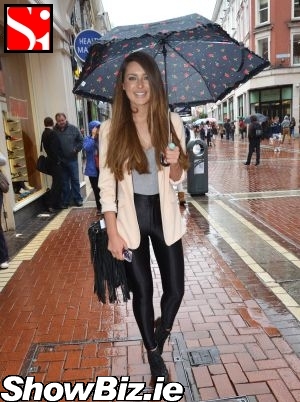 Rozanna Purcell (Grafton Street)
So there you have it our damp and depressed friends, get along to Taste of Dublin this weekend and support one thing us Irish are actually good at... Food. Although, you may need a canoe if this wet stuff doesn't feck off.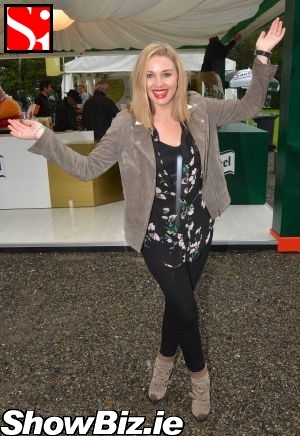 Anna Daly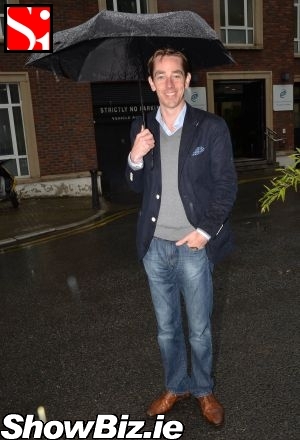 Ryan Tubridy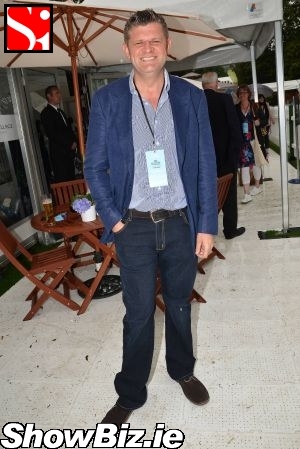 Brendan O'Connor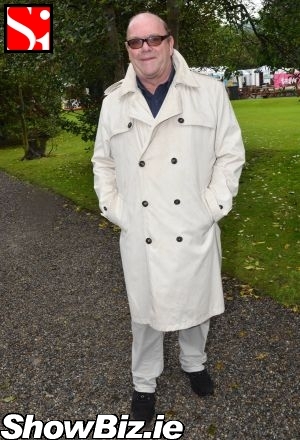 Paul McGuinness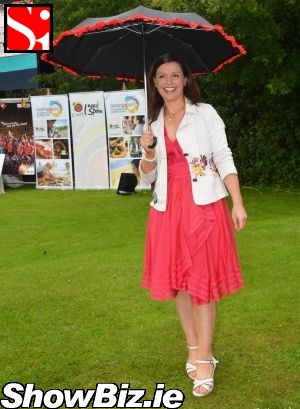 Catherine Fulvio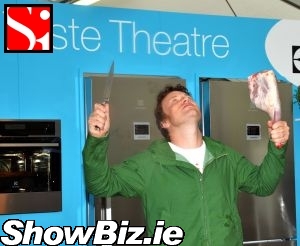 Jamie Oliver