Claudine In For A Quick Change...
That fancy pants Claudine Palmer one was in for the 50th Late Late Show thingy last weekend, but her being all LA and stuff, one outfit just wouldn't do the job. Yup. She darted from RTE in a haze of bling and heels, flipped her designer gear, and hit Bucks. Faster than Superman, even without a phone box...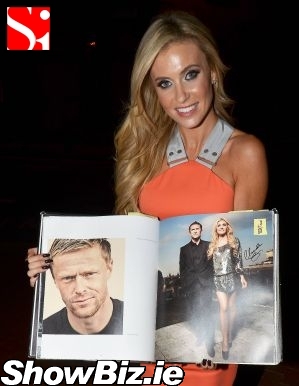 Claudine Palmer with Barry McCall book
We're not sure why Tubridy had the lovely Claudine Palmer on the 50th Late Late Show last weekend, but we can kinda recall him grabbing her from the audience to do some odd photo competition or something of the like... Probably needed to glam up proceedings what with all the smelly old wrinklys around.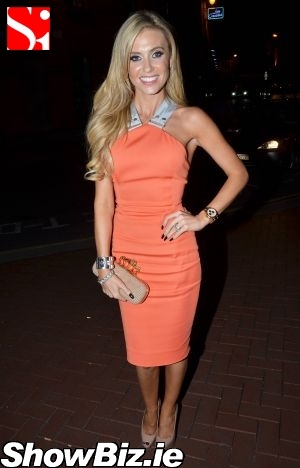 Claudine Palmer
But our Claudy didn't stick around for the controversial shindig in the aul RTE canteen afterward. Hell no... She legged it from Montrose, stopped off at The Westbury for a quick change of designer gear, then headed to Buck Whaleys... Two events folks, two outfits... Duh? That's so LA.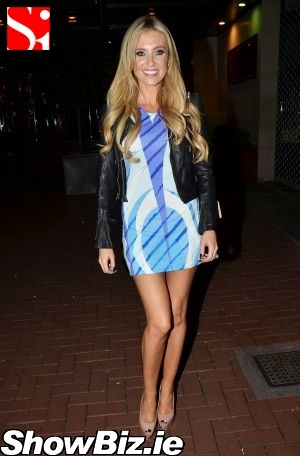 Claudine Palmer
And Mrs. Robbie Keane wasn't the only famous face doing early doors at The Westbury. Songstress Imelda May also avoided the aftershow afterparty. Well, she is really really really pregnant... Jaysus, could you imagine Uncle Gaybo doing Midwife in the RTE canteen? Okay, okay. Towels and hot water. Okay. Roll it there Imelda. Okay.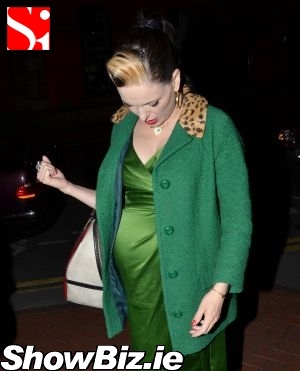 Imelda May
So there you have it folks, the big booze-up was out in RTE last weekend but the cool kids didn't stick around. Don't blame 'em really, big Liam Neeson seemed to be stealing all the lime light in anyways. Ahem.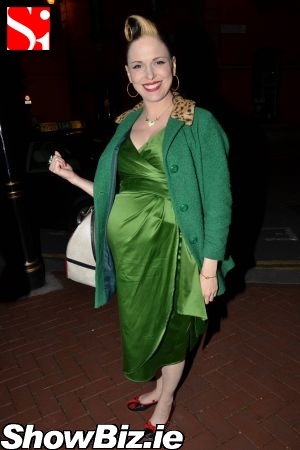 Imelda May