They're Calling It Jedlympics...
For some reason the Olympic Torch, or in this case Olympic Torches, came South to the Rep. of Ireland as part of the London 2012 global relay thingy. For some reason Jedward were our main Olympic Torch bearers of note cuz, you know, their hair looks like the fire on a torch. Well, at least they all got to keep the massive gold cigarette lighters. eBay win...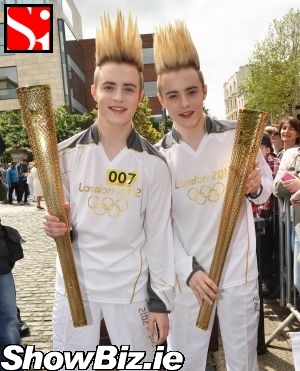 Jedward
Strange watching all the news reports yesterday going on about the huge honour and all the esteem of having the Olympic Torch in Ireland. 'Twas nothing more than a promo gig as far as we could see... Even Jedward got one each for their Olympian, erm, hair? Surely the Olympics is all about sporting prowess and not attempts at Eurovison... A fun day but rather bizarre all the same.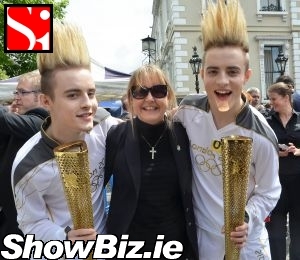 Jedward & mother Susanna Grimes
Seb Coe and Co. brought the singing and dancing Olympics extravaganza to the Mansion House for a wee Dublin City Council reception yesterday. It was in Croker and all over the place as well... Lots of Irish sport stars of note were there getting us all geed-up for a summer of sport. Yay!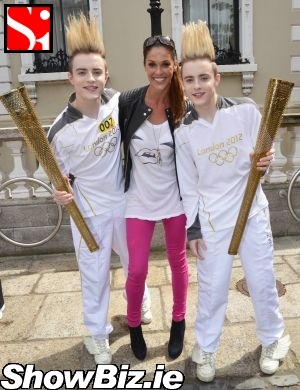 Jedward with Glenda Gilson
Among the Olympic Torch bearers were: Jedward and their mammy and their Glenda, Kenneth Egan, Paul McGrath, Ronnie Delany, Tony Sutherland, Sonia O'Sullivan, and many more... Torches? Ah sure jaysus, there was one for everybody in the audience...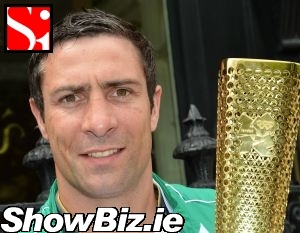 Kenneth Egan
So there you have it folks, The Olympics kinda came to Ireland and we rolled out The Jedward Carpet once again... They like, get the kids interested and stuff don't ya know... Wait. Jedward, an open flame, 9 bottles of hairspray. Each... This day cudda been sooo different folks. Phew.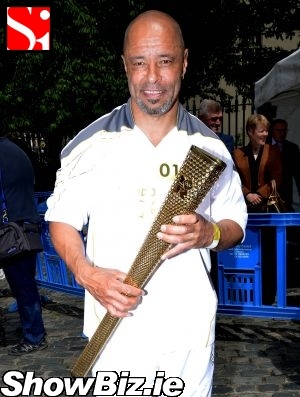 Paul McGrath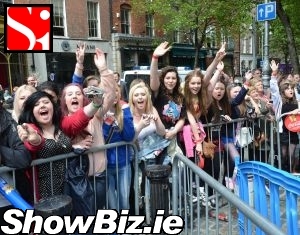 Jedward fans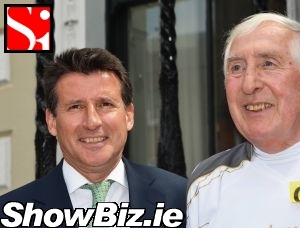 Sebastian Coe, Ronnie Delany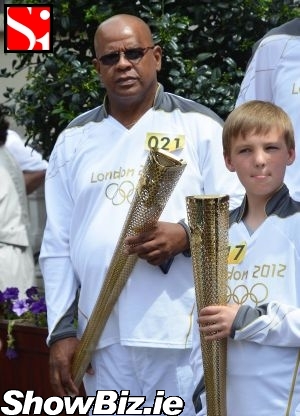 Tony Sutherland (Darren Sutherland's father)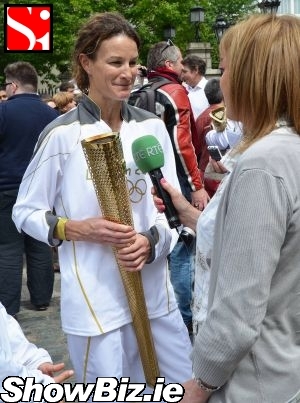 Sonia O'Sullivan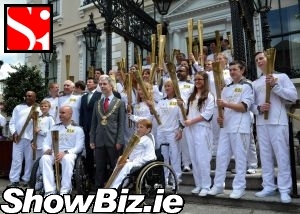 London 2012 Olympic Torch Holders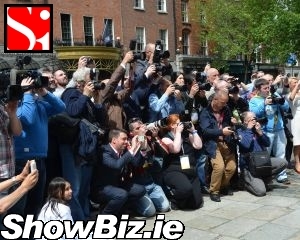 Photographers shoot Olympic Torch Holders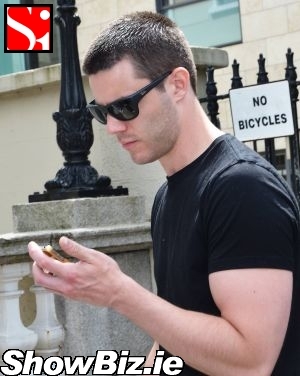 Jedward's manager Liam McKenna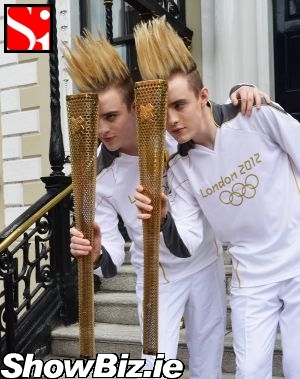 Jedward