The Glenda Likes A Shiny Helmet...
It all got a bit big-boys-toys last weekend what with the Bavaria City Racing thing blocking-off half the town. But not even the persistent pelting rain kept the big boys at home, well who wouldn't queue up to see The Glenda get her hands on Jenson Button's shiny helmet! Phnarr phnarr woof woof etc...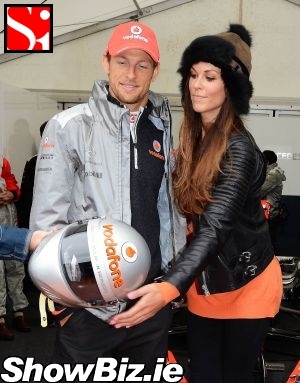 Jenson Button, Glenda Gilson
Formula 1 came to town last weekend but it wasn't all glam, champers, and canapes folks.. It was more wellies, brollies, and thermal underwear... Oh, and a few pvc clad model types freezing their tight wee arses off... Ah, Ireland. The only country that can make F1 look shite.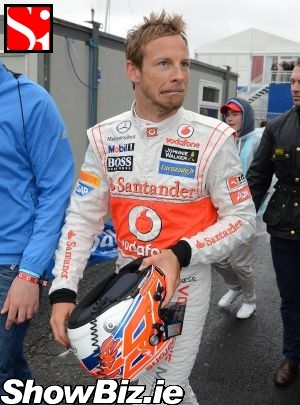 Jenson Button
Still. Over 100,000 punters lined the streets to see Jenson Button doing doughnuts in his Vodafone McLaren F1 car... Sure, he even impressed our very own Glenda Gilson... Handsome Rob McNaughton is the only other fellar to have ever done that don't you know.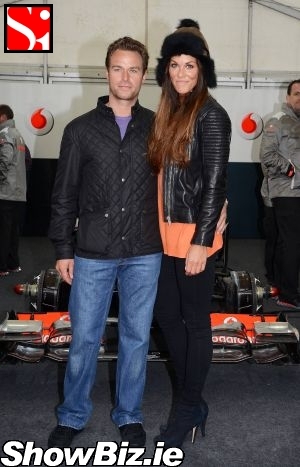 Rob McNaughton & Glenda Gilson
Other peeps hanging around the Bavarian pit lane included: Nicola Hughes, Wesley Quirke, Hilary Johnson, PJ Gallagher, Sinead Noonan, and lots of other Bavaria Racing girlies... With umbrellas of course.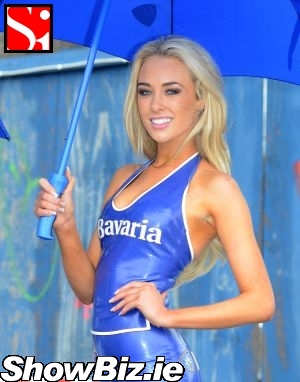 Nicola Hughes
So there you have it folks, we don't quite get the whole F1 thing but it seemed to keep the mostly moist punters happy last weekend. Until they tried to get a cab out of the city...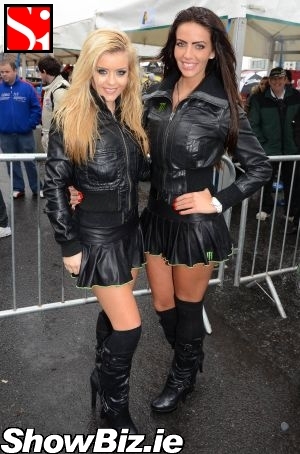 Bavaria Racing Atmosphere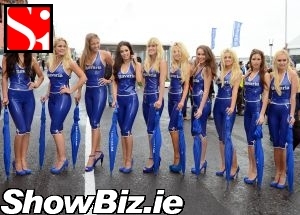 Bavaria Racing Girls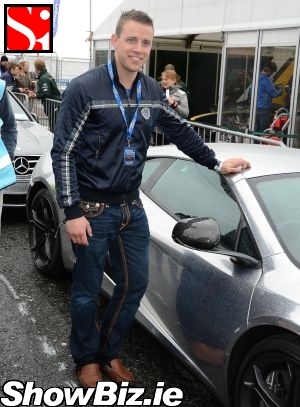 Wesley Quirke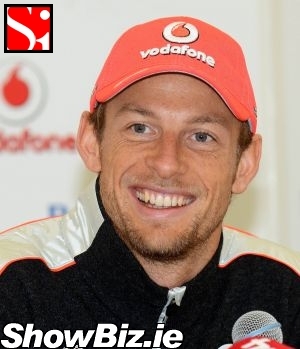 Jenson Button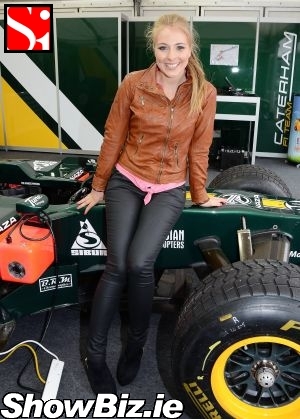 Hilary Johnson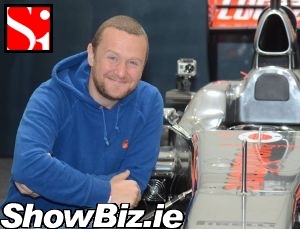 PJ Gallagher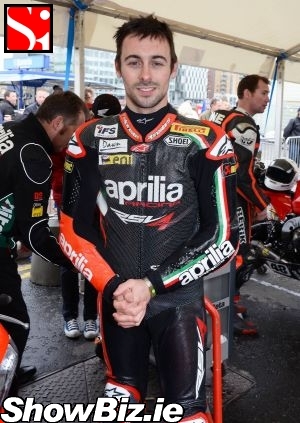 Eugene Laverty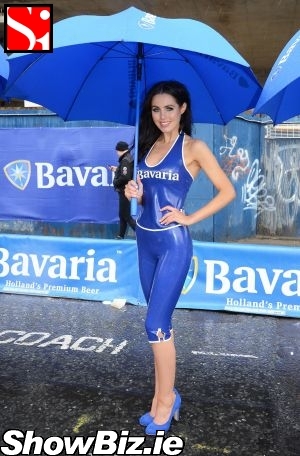 Sinead Noonan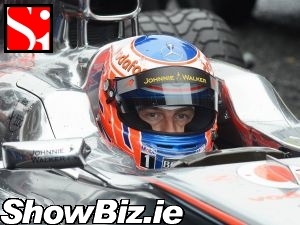 Jenson Button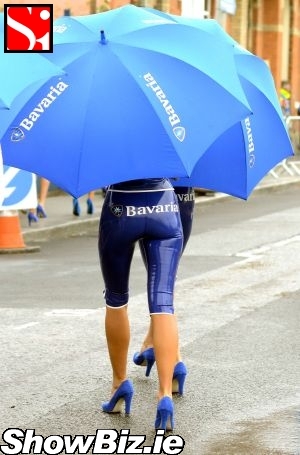 Bavaria Racing Girls