Brollies Out It's Irish Summer...
We don't know who to write the scathing letter of complaint to folks, but when we do, someone's gonna be getting it in the ear over this damp squib of an Irish summer. Still, we spotted the likes of Claudine Palmer and Rumer out and about grinning and bearing it...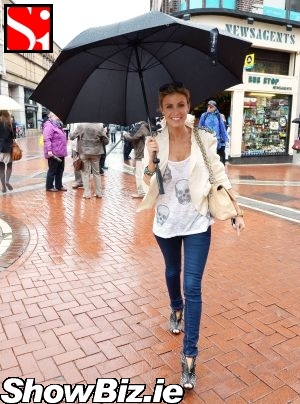 Claudine Palmer
We're officially peed-off to the max with the greyer than grey Irish weather folks. Like, you need four to six changes of clothes just to walk to the feckin' shops. Yup. Our weather is a warped schizophrenic. And then some...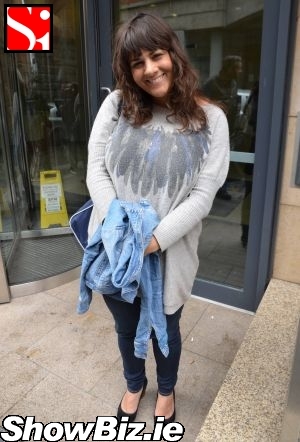 Rumer
Just this week we were out and about celeb spotting which is kinda hard considering everyone's got big brollies over their heads. Luckily for us, Claudine Palmer beaming smile cut through the grim on Grafton Street and we papped her clean. Good on the gal, and sure why wouldn't she smiling?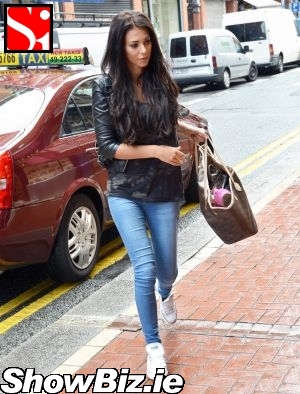 Georgia Salpa
We also spotted singer Rumer sheltering over at Today FM and a dressed-down Georgia Salpa walking about town sporting a big bag of platform shoes... Annnd we're not even gonna mention RTE news anchor Bryan Dobson cycling around The Green without a helmet... What would Ron Burgundy say?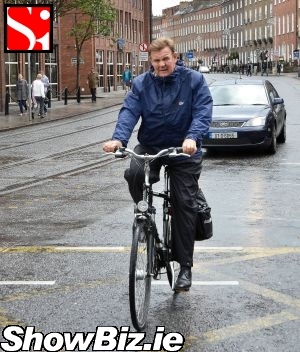 Bryan Dobson