More Wedding Bells at Krystle...
There was even more Wedding-esque joy at the weekend other than Brian and Pippa's big day folks. Over at Krystle, the club's VIP Suite hostess and our fav Compton model, Kate Sheridan, was celebrating getting engaged to Rory Kellet... That's it... We're deffo buying a hat...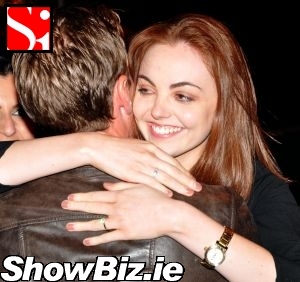 Kate Sheridan
Getting married is the new black folks. Sure everyone's at it, getting hitched to an Irish model sure is the in-thing to do... Brian just Wed Pippa, Gordon Darcy just proposed to Aoife Cogan, and Compton gal Kate Sheridan just said yes to her fella last Saturday night... Model agents are the new match-makers.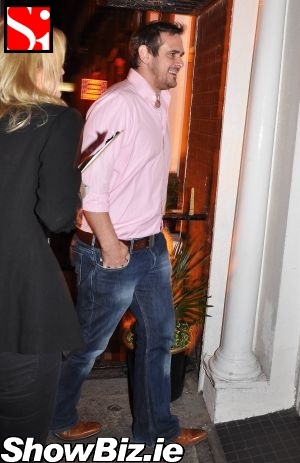 Kate Sheridan's fiance Rory Kellet
And who was the lucky fella down on one knee? Well, apparently he's Rory Kellet. And apparently this is him above hitting Krystle last Saturday night just behind Kate. Well, least we hope it is, either that or one of his mates was playing silly-buggers with our snapper... That VIP Suite step sure is a busy place...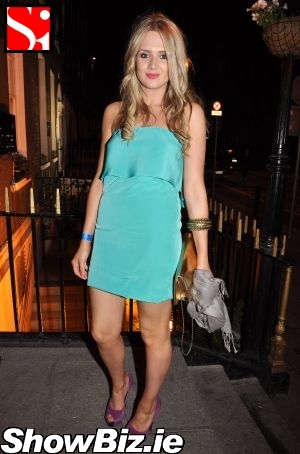 Judy Gilroy
All confusion aside, Dublin's nicest hostess with the biggest smile Kate Sheridan was wearing an engagement sparkler as she entered Krystle last Saturday night and was congratulated by all the regulars as she entered the hot-spot... Congrats Kate from all here at ShowBiz.ie!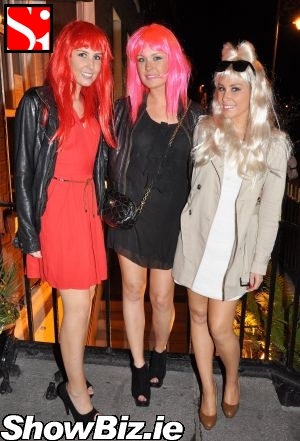 Louisa Kelly, Emily Kelly, Natalie Kelly
Apart from the engagement party, there were also a lot of other equally as lovely people at Krystle. They included: Judy Gilroy, Robyn Fitzpatrick, Niamh Holohan, Louisa Kelly, Emily Kelly, Natalie Kelly, Jane Reid, Filipa Allen, Ruth Gunning, Eavan Fallon, Alix Vavassoir, Mairead Ni Choine, and many more...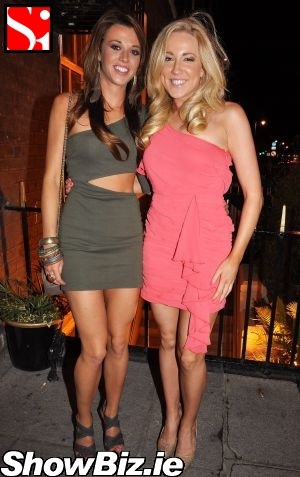 Robyn Fitzpatrick, Niamh Holohan
Right. Even though it's wedding proposal season, everyone here at ShowBiz.ie still uber single... Maybe we should change our deodorant or even start to wear some?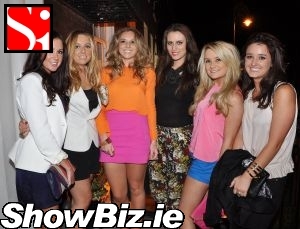 Jane Reid, Filipa Allen, Ruth Gunning, Eavan Fallon, Alix Vavassoir, Mairead Ni Choine