The Bri & Pip Nuptials...
Ahh love's young dream was finally realised at the weekend folks when kiddies TV presenter Brian Ormond married model Pippa O'Connor at a ceremony in Enniskerry. With a wedding reality show on the way, a glossy spread in that classiest of classy publications VIP Magazine, and guests from the all ends of the celebrity alphabet – their special day really had everything. Including a few of our paps for good measure...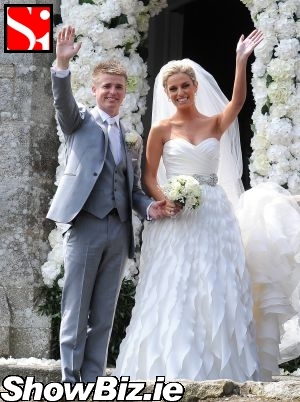 Brian Ormond, Pippa O'Connor
Ever since Brian O'Driscoll and Amy Huberman did the whole celebrity wedding thing in pure style, it was always gonna be hard for anyone else to top their big day... Last weekend Brian Ormond and Pippa O'Connor gave it a go but with reality tv show cameras following them around we're kinda unsure how that couldn't have detracted from their wedding day... Wonder will there be a public vote 'n' stuff?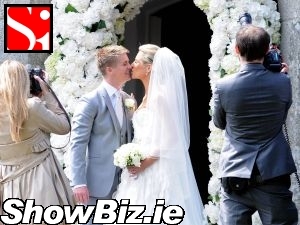 Brian Ormond, Pippa O'Connor
Other than the tv crew running about there was also the thorny issue of VIP Magazine doing all the fotees. Ahem. We hate to be the ones to pour cold water on the proceedings BUT haven't they heard of the curse of VIP Magazine?? Brave duo indeed... Muhahahhahaha!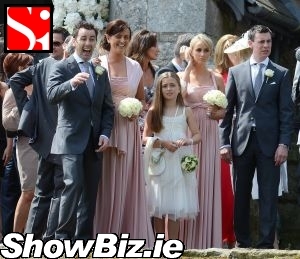 Wedding Party Mickey Joe Harte, Justin McGrane & others
All jesting aside, we're only delira for Bri & Pip. Sure they're a lovely young couple full of beans and the joys of spring. We just hope they can find enough work to keep them here in Ireland otherwise we fear we may lose them to the UK or the USA... It's tough out there for young couples folks.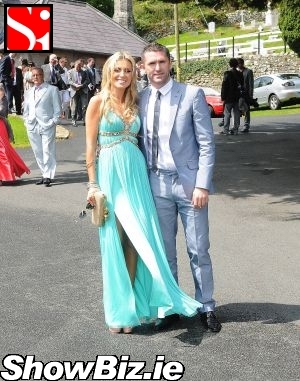 Robbie Keane, Claudine Palmer
On the day, Brian was propped up for his duties by his bestest men Mickey Joe Harte and Justin McGrane. We also hear his wee daughter was one of the flower girls at St Patricks Church down Wickla-way... Aww cute.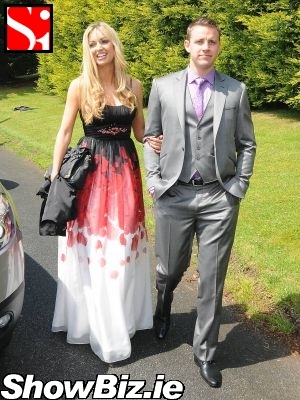 Wesley Quirke & Rosanna Davison
Of course there were tons of guests from the Irish celebrity world at the wedding. Many of which may be soon walking down the aisle themselves. Yup. Prepare yourselves for many more days like this on these hallowed pages. Hell, we may even buy a hat... A really big one...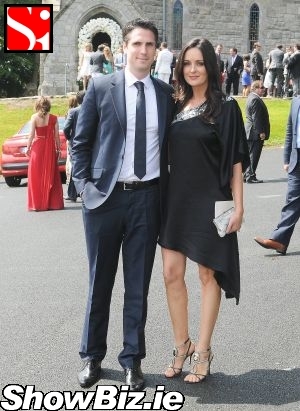 Andrea Roche & Rob White
And the guestlist read as follows: Robbie Keane & Claudine Palmer, Wesley Quirke & Rosanna Davison, Andrea Roche & Rob White, Cian O'Connor & Ruth Maybin, Avril Kelly, Karen Fitzpatrick, Tara Sinnott, Sara Kavanagh & Alan Byrne, Julian Benson, Karen McEvoy, Brian McEvoy, Brian Dowling, Louise Loughman & Stephen Byrne, Gary Keating & Valerie Keating, and many more...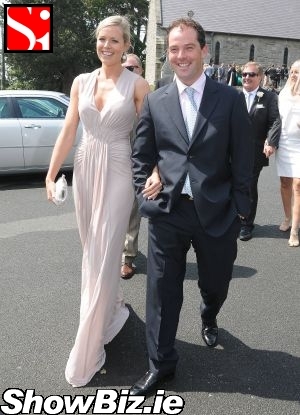 Cian O'Connor & Ruth Maybin
So there you have it folks, it seems like only yesterday we branded them as Brippa and here they are now all happily married. We love a good ShowBiz.ie love story... Congrats to Brian Ormond and Pippa O'Connor... Or is it Pippa Ormond now?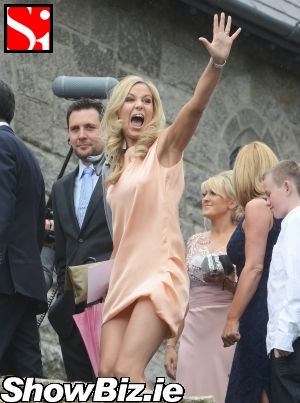 Avril Kelly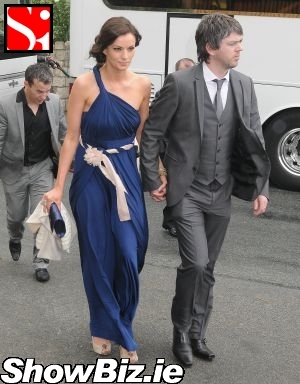 Karen Fitzpatrick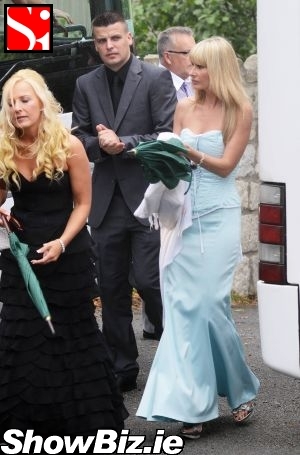 Tara Sinnott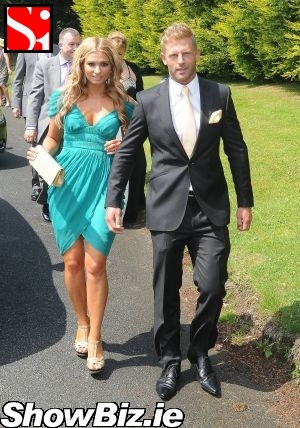 Sara Kavanagh, Alan Byrne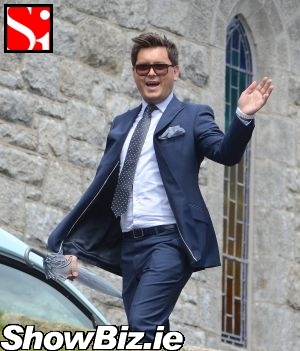 Brian Dowling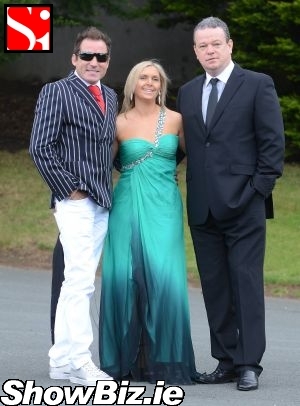 Julian Benson, Karen McEvoy, Brian McEvoy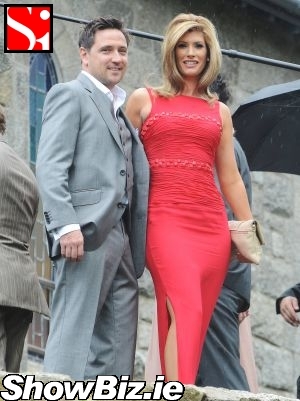 Louise Loughman & Stephen Byrne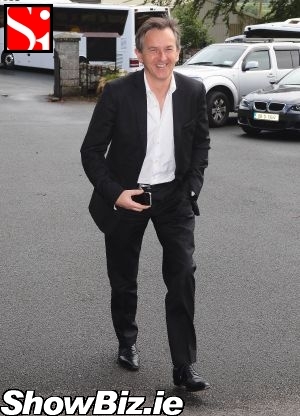 Michael O'Doherty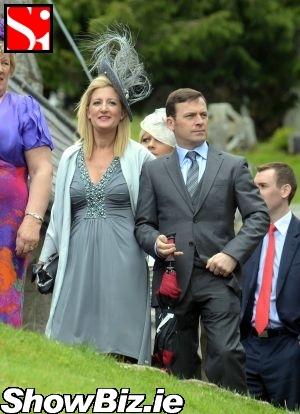 Gary Keating & Valerie Keating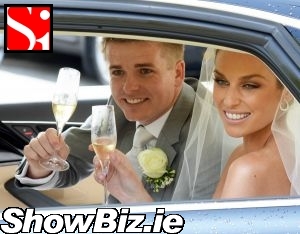 Brian Ormond, Pippa O'Connor