Jane Pleads the Fifth...
Eternally young actress Jane Seymour was in Dublin this week to launch her Country Casuals collection at Arnotts. She also had her teenage son Johnny Keach and his band with her on the trip. We caught up with Jane walking her son and his band to their gig at The Olympia. Yup. Rock 'n' Roll folks...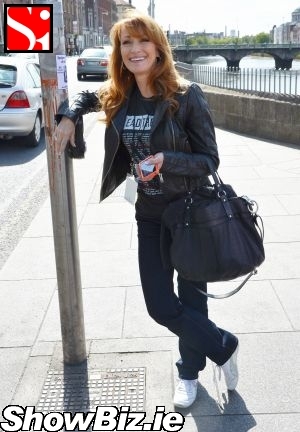 Jane Seymour
There's no doubt that Jane Seymour is a proud Mum, and rightfully so. But we kinda thought she ruined her son Johnny's street cred when we spotted her walking him and his Plead the Fifth to their support slot to Cheap Trick at The Olympia this week... Sex. Drugs. Rock 'n' Roll... And Mum... Living the dream.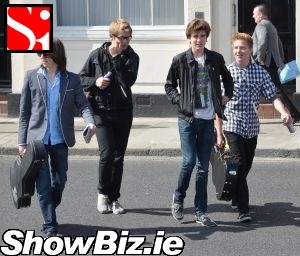 Johnny Keach (L) & Plead the Fifth
Now we have no real clue about the Plead the Fifth boys other than they look like a bunch of Jonas Brothers. So. They will probably go a long long way... Rad.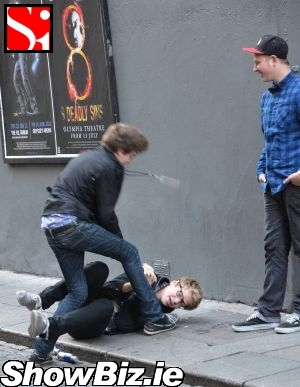 Plead the Fifth
In between play-fighting in Temple Bar with a camera crew in tow, when asked who their musical influences were The Fifth lads responded to our snapper: "The Monkeys". Impressed our boy started singing 'I'm A Believer' to which they responded, "The Arctic Monkeys!" Oooops, showing our age there. Damn, and we thought we were down wiv the kidz... Apparently not.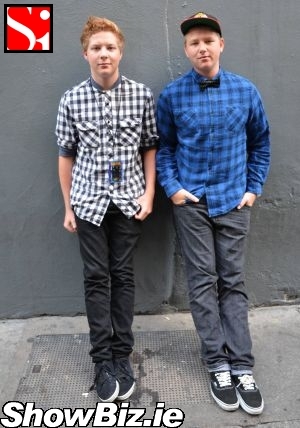 Johnny Keach, Chris Keach
Hot 60 year old Mum we'd like to befriend, Jane Seymour was not just with her son Johnny in Dublin, she also had her husband James Keach and other kid Chris Keach knocking around the town... 'Twas a family affair.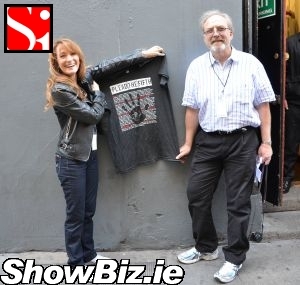 Jane Seymour & husband James Keach
So there you have it folks, Plead the Fifth are probably gonna be the new Jonas Brothers, you saw them here first... Hmmmm, wonder if Vogue Williams will eventually date one of these guys after she breaks up with Brian McFadden? Well, anything Delta can do....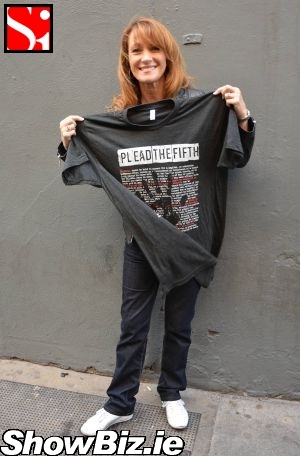 Jane Seymour