WWIB - Kazza OR Mizza?
We know, we know folks - it's been a good while since the last Who Wore It Best? competition but these darn celeb types have copped-on to our Tom Foolery and don't get caught wearing the same outfit as much. That was until Karen Koster and Michele McGrath doppelgangered each other at the Celeb Salon launch party last week...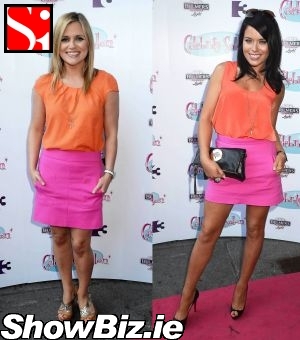 Karen Koster & Michele McGrath
Bright pink and peach colours are IN this season folks, especially over at TV3. We're thinking there must be a discount for staff at the TV3 Fashion Shop or something as Xpose's Karen Koster and Ireland AM stylist Michele McGrath wore the same(ish) outfit to The Odeon Bar party last week. Oh the shame.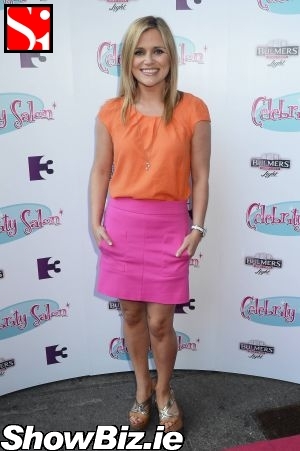 Karen Koster
Now we know it's a crime for these ladies wot are off the telly to show up to the same event in the same gear. And we're pretty sure they'd prefer if we just simply glossed-over this wee faux pas. But this is ShowBiz.ie and we never let shizz like this go. Ever.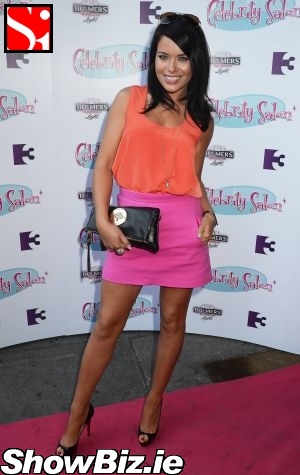 Michele McGrath
So it's over to you fashionistic folkerinos. Who Wore It Best - Karen Koster OR Michele McGrath?? For our money we think Glenda Gilson wore it best in a similar wee summer outfit at the same event. But with a twist... She went ALL PEACH. Well, she is The Glenda after all.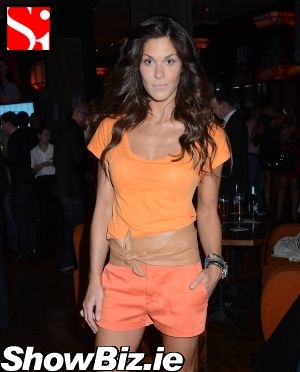 Glenda Gilson