Always A Bridesmaids...
Local lad done well Chris O'Dowd from The IT Crowd is the next one to watch out in Hollywood folks as his latest flick Bridesmaids is picking-up and passing-by where The Hangover left off. Sadly, Moss aint with him on his crazy ShowBiz ride...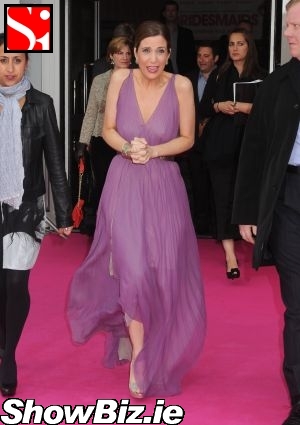 Kristen Wiig
Would you Adam & Believe it? Chris O'Dowd was described as a handsome and chiseled leading man by Conon O'Brien recently on the back of his latest movie Bridesmaids. Yup. The uber geeky Irish guy from The IT Crowd is vying for Bradley Cooper's and Brad Pitt's spot... We kid you not.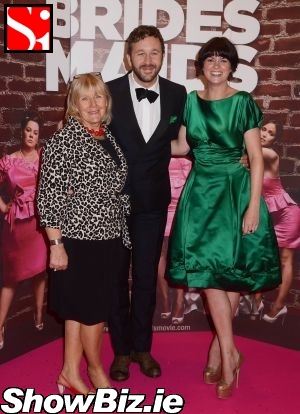 Chris O'Dowd with mother Denise O'Dowd and partner Dawn Porter
Our wee Chris was in town last night with his partner Dawn Porter and Mammy for the Irish Premiere of Bridesmaids along with other cast members Kristen Wiig and Melissa McCarthy. Sadly, still no sign of Moss.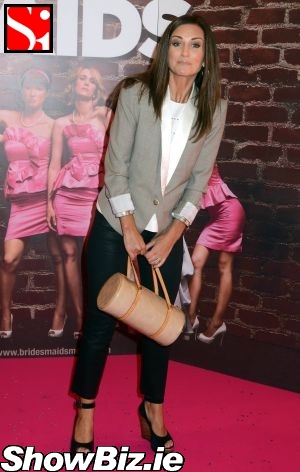 Lorraine Keane
Other guests and cast members included: Paul Feig & partner Laurie, Norma Sheehan, Rachel Pilkington, Karl Broderick, Aisleyne Horgan-Wallace, and many more...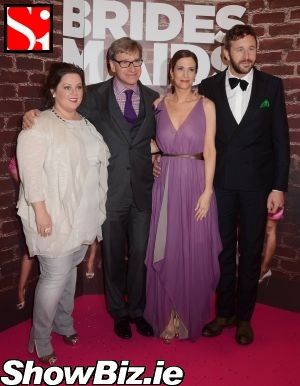 Melissa McCarthy, Paul Feig, Kristen Wiig, Chris O'Dowd
Apparently this movie actually does live up to the hype folks and according to like everyone our boy Chris O'Dowd really delivers on the laughs. So make sure you go and see it later this month when it hits cinemas... We sure as hell will.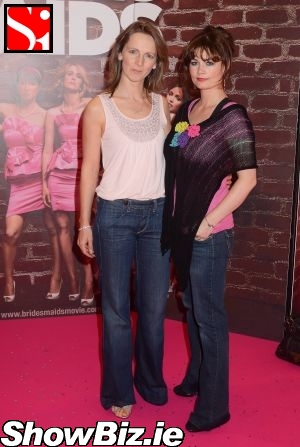 Norma Sheehan, Rachel Pilkington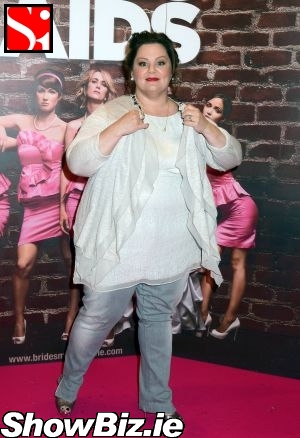 Melissa McCarthy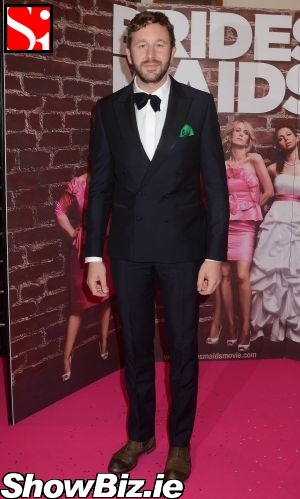 Chris O'Dowd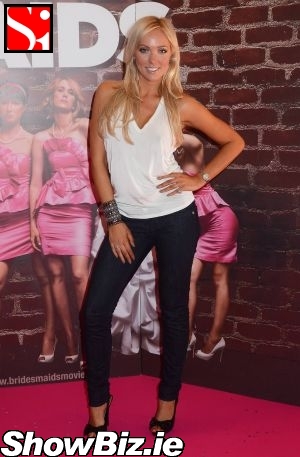 Aisleyne Horgan-Wallace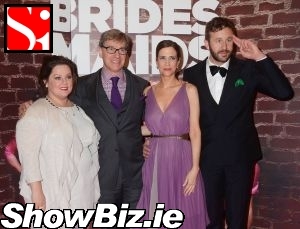 Melissa McCarthy, Paul Feig, Kristen Wiig, Chris O'Dowd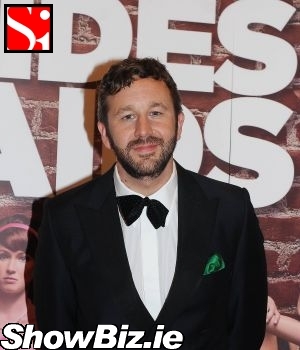 Chris O'Dowd