Katy Steals Cheryl's X Factor...
Poor wee Cheryl Cole folks. She was the hot new kid on the block last year when she only had to deal with Dannii Minogue in the X Factor style stakes. But now that Dannii's away they've only gone and rolled-in Russell Brand's chic chick Katy Perry as a sub. We caught up with them both at the Dublin auditions yesterday...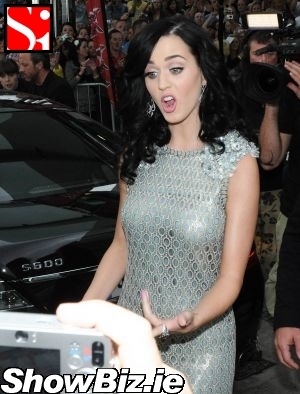 Katy Perry
Wearing a khaki green playsuit and matching heels Girls Aloud's Cheryl Cole probably thought she had only Louis Walsh and Simon Cowell to compete with for camera time now that Dannii Minogue's away having a baby.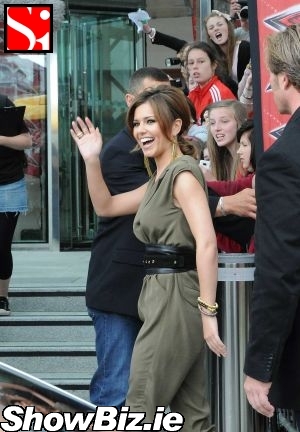 Cheryl Cole
But not so - Simon has only gone and nabbed super-duper-star Katy Perry to take over as the other other female judge on the X Factor. And true to form Katy upstaged everyone in the style stakes when she turned-up in a silver sequined dress at The National Conference Centre yesterday...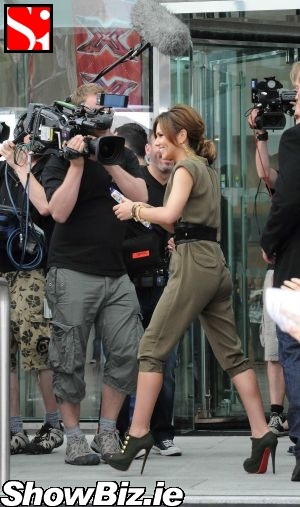 Cheryl Cole
And the future Mrs Brand, who we hear is looking hard for an Irish wedding venue, had a lot to be happy about as her new single, 'California Gurls', hit Number 1 in the Singles Chart yesterday. Congrats!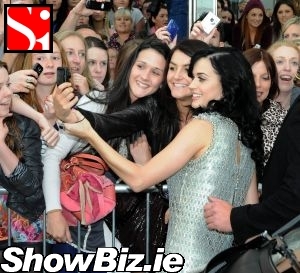 Katy Perry
Our Katy sure knows how to work a crowd as she spent ages posing and signing autographs for the thousands of teenage fans who lined-out to see the X Factor judges arrive at the North Dublin Docks venue. She also seemed to really like her female co-judge as Miss Perry said: "I wish Cheryl Cole tweeted, she was a sweeeeetie pateeetie today. (girl crush alert)." Naughty.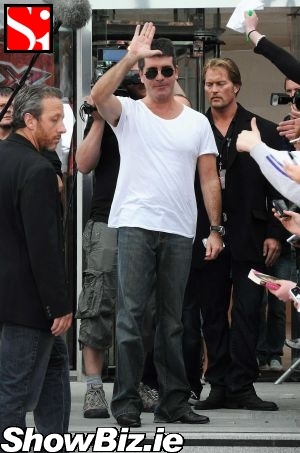 Simon Cowell
And speaking of the X Factor itself, Irish judge Louis Walsh is adamant he will find this year's winner in Dublin. Considering he's got last year's unofficial winners - Jedward - in his camp, we look forward to see what Irish talent makes it onto the hit show... We also hear that Katy Perry talent spotted a local gal called Rebecca at yesterday's auditions. Watch this space.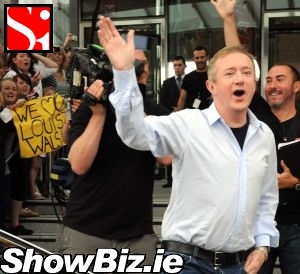 Louis Walsh
Oooooooo - X Factor fever is already building folks... Can you feel it? Well, can you??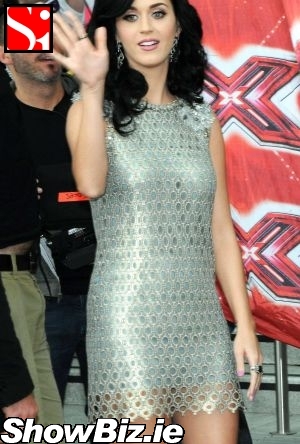 Katy Perry