Amy's In The Loved-Up Club...
With all the recent break-ups of the Celtic Tiger couples isn't it great that there are a few celeb pairings still going from strength-to-strength in good old broke Ireland? We caught-up with Amy Humberman this week as she got in a last minute shopping spree before her looming Wedding to Brian O'Driscoll...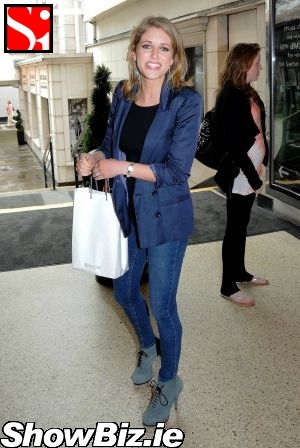 Amy Huberman
In the ultra fickle world of ShowBiz if either member of the celebrity couple in question are in it merely for the 'celebrity' then take it from us folks - that relationship be doomed, doomed I tells ye! But there are always exceptions to the rule, and those of 'em who are genuinely in it for the luuurve... Awwwww.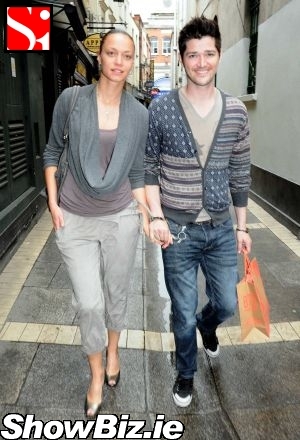 Irma Mali, Danny O'Donoghue
Take Amy Huberman and Brian O'Driscoll for example - the actress and the sport star. They couldn't be any cuter and with their upcoming nuptials rapidly approaching by the day, we have the gut instinct that these two love birds will go all the way... As long as they don't do the cursed VIP Magazine cover shot. Ahem.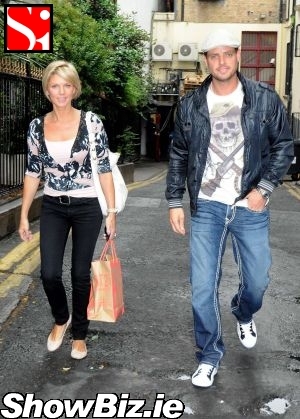 Lisa Duffy, Keith Duffy
We spotted our Amy in town this week out shopping at Kérastase Paris for a few bits 'n' bobs ahead of her big day, charming as always... While only yards away we also spotted that other cute and loved-up couple - Assets model Irma Mali & Danny O'Donoghue from The Script. Again, awwwwww. And if that wasn't enough mush for yis, there was also Keith Duffy and his wife Lisa knocking around the Grafton Street area as well...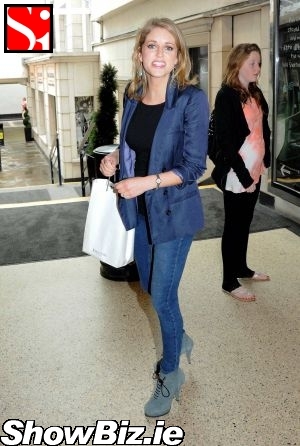 Amy Huberman
All that's left to say is good luck on your Wedding day future Mrs Amy O'Driscoll, we hope it all goes swimmingly... Although, we're starting to suspect our invo got lost in the mail. Hmmmmm...