Debbie Gets A Blondie Portrait...
Only short of 65 years young one of Punk's founders Debbie Harry still has what it takes to front 'Blondie' as she played to a sold-out Vicar Street this week. We caught-up with the iconic singer as she was presented with a rather Warholesque painting, complete with her fine pout, by an Irish artist this week...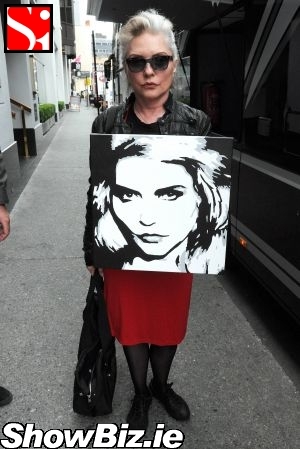 Debbie Harry & Portrait by Peter Rees
She may be at compulsory retirement age yet Debbie Harry is still touring hard with Blondie and still packing 'em in. And despite being far older than your average rock and roller she's still a pretty damn sexy folks... Well, far sexier than any other 65 year old we can think of.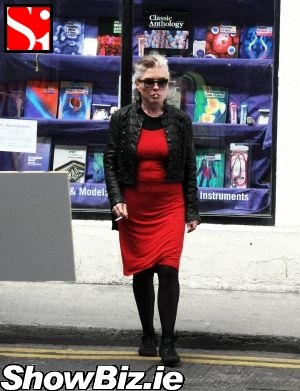 Debbie Harry
We spotted our Debs and two other members of the original Blondie outfit, Chris Stein & Clem Burke, as they checked out of The Westbury Hotel this week.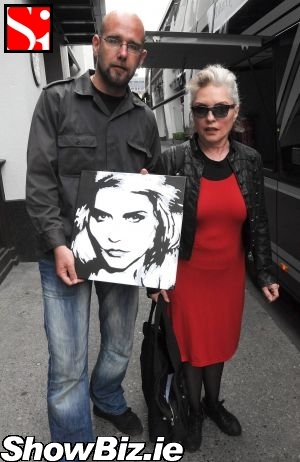 Peter Rees, Debbie Harry & Portrait
As she was departing Dublin the Eighties icon was presented with a portrait by talented Irish artist Peter Rees, complete with her classic pout which inspired famous works by the likes of Andy Warhol back in the day.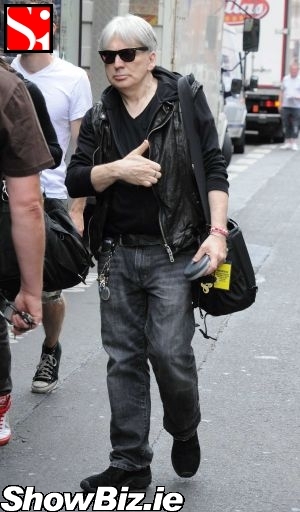 Chris Stein
Those of you in the know will know that Debbie Harry was as big if not far bigger a phenomenon back in the 80s as the likes of Lady GaGa is today... And far far far sexier!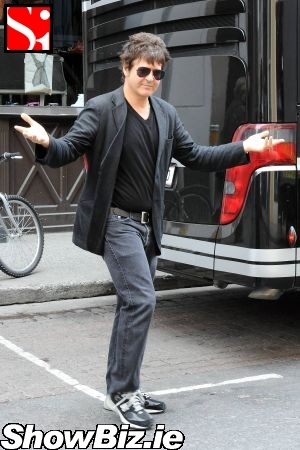 Clem Burke
And we reckon even at 65 Debbie Harry still looks great and still emanates that punk rock persona that saw her define an era in music... Let's hope she keeps going strong for years to come... Even if the tide is high.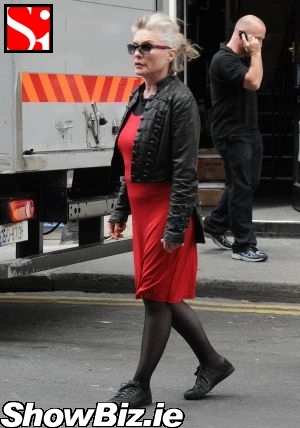 Debbie Harry