Ireland Was Pink's Funhouse...
Most top gigging artists these days simply fly-in, do the show, kip at the hotel, and fly-out. Job oxo. But not Pink folks. The tattooed American rocker took in the sights and the sounds of Ireland by spending a week here zooming around the countryside on her motorcycle before rocking out at her gig at The RDS last Saturday...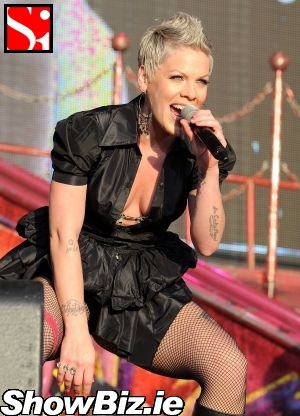 Pink
We have to take our hats off to Alecia Beth Moore aka Pink. Ahead of her Irish gigs in Dublin, Belfast and Limerick she spent a week buzzing around the country and having the craic... Proper order! But so much so we couldn't keep up with the outrageous singer.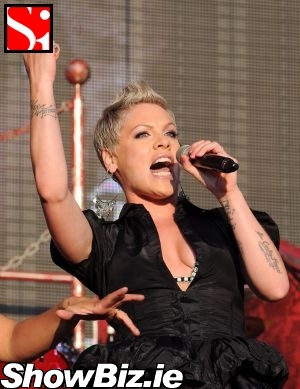 Pink
Via her Twitter and various other media sources we picked up news of her up at Johnny Foxes on a motorbike, hitting Panti gay bar, stuffing her face at Elephant & Castle, stocking up on Whiskey at the Jameson Distillery, and so much more...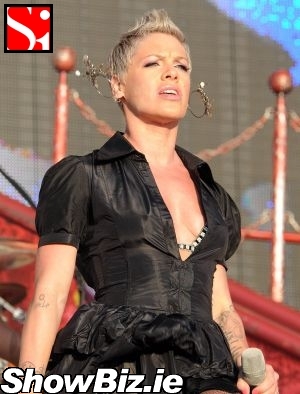 Pink
It kinda made things difficult for our weak and feeble minded snappers as all they normally have to do is stake-out the hotel in question for a few days and hey presto we get some snaps. But the wily aul fox that is Pink was always two or three steps ahead of us. She sure did fit a lot in during her weeklong stay. She even liked Limerick for feck sake!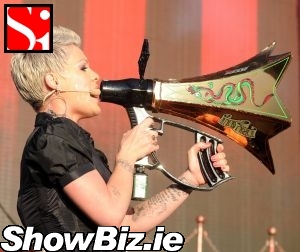 Pink
But we'd much rather celebs coming to Ireland and actually taking in more than the mere interior of their zombified hotel room, taking the money, and doing a legger. In days gone by, rock stars used to actually hang-out in Ireland. Even when they weren't gigging here. Ah, nostalgia.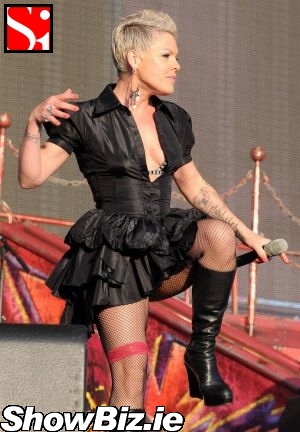 Pink
So fair fecking play to Pink. We're glad she had a ball in Ireland and partied here for a full week. Still, we were a tad peed-off that it took us 'til Saturday night AT her concert before we got a few frames of the talented singer... Yup. We're losing our touch folks. Sob.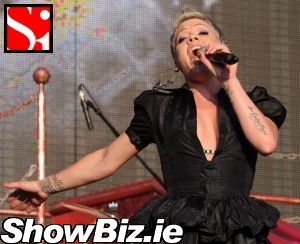 Pink