Brazilian Babes Shake-Up World Cup. Finally...
Jeez folks. Could this World Cup be any more bloody boring? We're not exactly soccer experts here at ShowBiz.ie but even we know that all these 1-0 & 1-1 matches are getting a tad monotonous. And don't even get us started on those annoying feckin' Vuvuzela horns. Agggh! Thank Pele for Brazilian soccer and Brazilian soccer babes...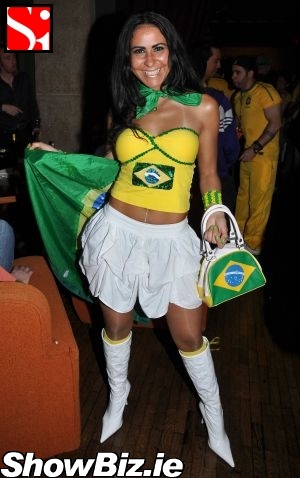 Sandra Medeiros (Brazil Fan)
If like us you are getting bored shite-less with the South African World Cup matches and the even more inane RTE commentary by Giles, Dunphy & Co. then we hope you'll enjoy these pictures folks. Let's face it - what's happening on screen is a drawn-out torture with a traffic-jam soundtrack from hell's arse. BAN THE VUVUZELA or we swear we will switch over to Big Brother. And NO we're not faking. We may actually watch Big Brother if things get any worse.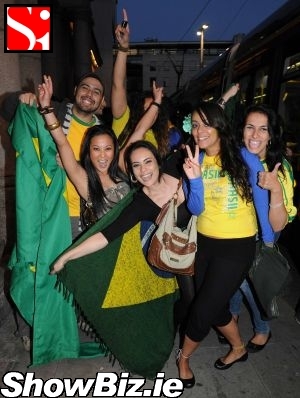 Brazil Fans
But COME-ON. Who cares about the actual soccer itself when the buxom babes watching it are far more interesting. Thus we dispatched our snappers to the Odeon Bar last night to capture all of the lively celebrations when Brazil beat North Korea 2-1... Yup. We kinda had a hunch the boys from Brazil would win. Beat that Dunphy.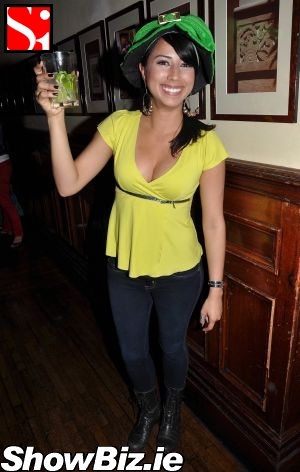 Ligia Cota (Brazil Fan)
Right. Cards on the table time... Given we are the most fickle website on the planet, ShowBiz.ie is officially backing Brazil to be World Cup champions 2010. Why? Duh! They have the hottest and most colourful fans we've seen partying in Dublin thus far... Samba!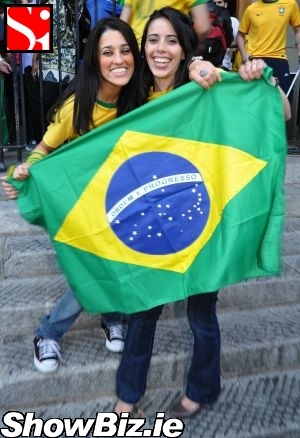 Michele Zaio & Luanda Medeiros (Brazil Fans)
But if there's a hotter set of soccer in Dublin this summer supporting their Nation in the World Cup - let us know folks and we'll send snappers to the party. We may even change our colours. Didn't we already mention we're fickle?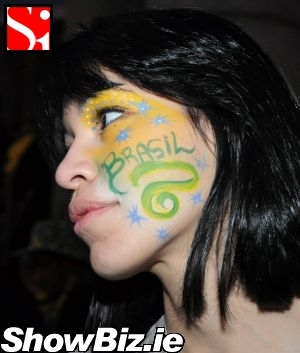 Brazil Fan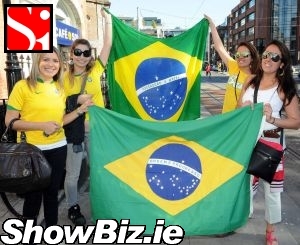 Andrea, Amanda, Daniele & Caroline (Brazil Fans)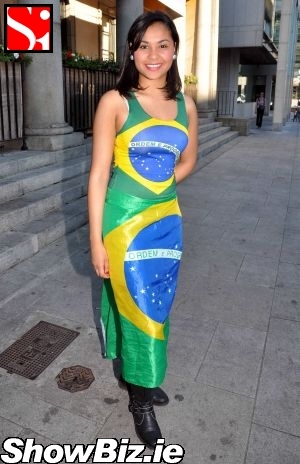 Glaucia Hora (Brazil Fan)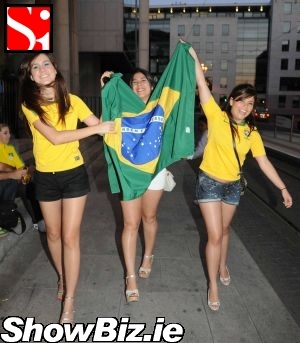 Brazil Fans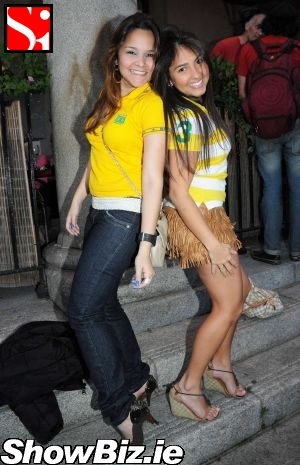 Alana Guedes, Romeyka Sa (Brazil Fans)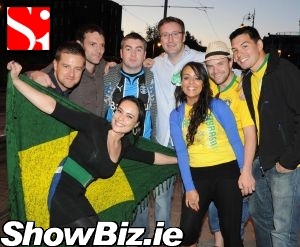 Brazil Fans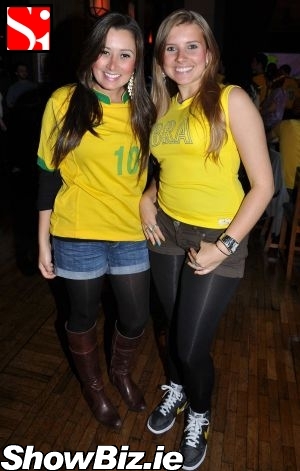 Mariana Matos & Gabriela Da Silva (Brazil Fans)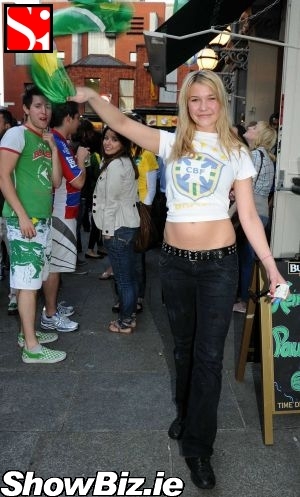 Eva Reingraberova (Brazil Fan)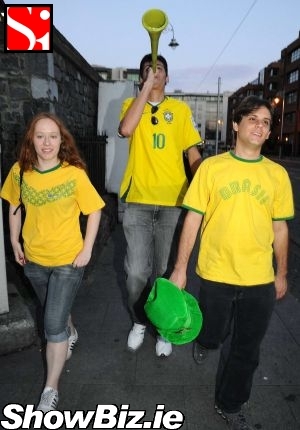 Brazil Fans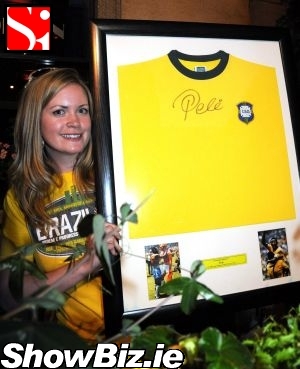 Lisa Young & Pele Signed Jersey