Byrne Boys in Blue at Bocca...
Right folks. We dare any of you out there to look at these pics we snapped of Westlife lad Nicky Byrne with his two twin boys, Rocco & Jay, and not get totally broody... They are soooo fricken cute! We spotted Nicko and wife Georgina taking their wee tots to Bocca for lunch this week...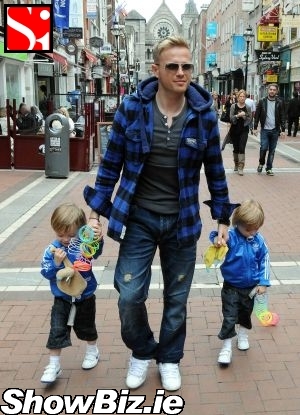 Nicky Byrne with sons Rocco & Jay
When we caught up with Westlifer Nicky Byrne in the City Centre this week he was dressed in an almost matching blue outfit as his two blonde boys Rocco and Jay. The hand-in-hand three piece even had matching denim jeans and white trainers... Awwwww.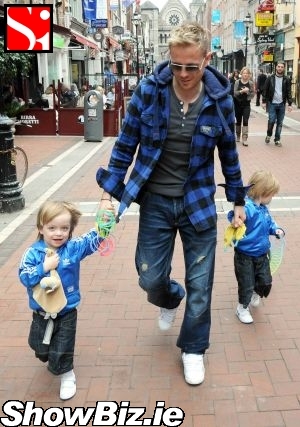 Nicky Byrne with sons Rocco & Jay
When we spotted our Nicky he was leaving Bocca Restaurant on South Anne Street after feeding his Slinky wielding clan in the off Grafton Street hot spot.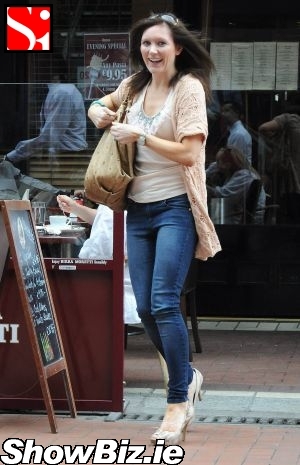 Georgina Byrne
Just moments before the singer left the eatery with the boys, his stunning wife Georgina had ran ahead, no doubt to grab their car from the car park or something. Darn it - we were looking for the full family portrait - the Hallmark moment!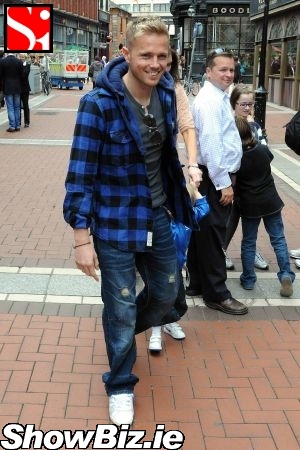 Nicky Byrne