The Divine Comedy Part Deux...
For all you aficionados of sound with actual good taste in music we have some spliffingly good news. Neil Hannon and The Divine Comedy boys have reunited with a new album 'Bang Goes The Knighthood'. Altogether: My Lovely, Lovely, Lovely Horse...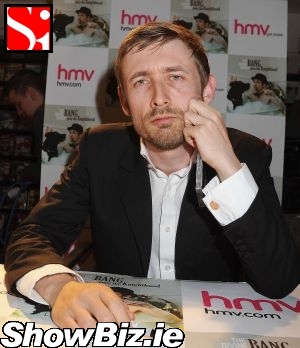 Neil Hannon (The Divine Comedy)
There is no doubt that The Divine Comedy are one of the best musical outfits to ever hail from these shores. Yup. You can keep your U2s and Westlifes. Alas, after penning the Father Ted theme tune and even Ted & Dougal's entry into The Eurovision 'My Lovely Horse', as well as quite a few other rather successful songs, the lads parted ways.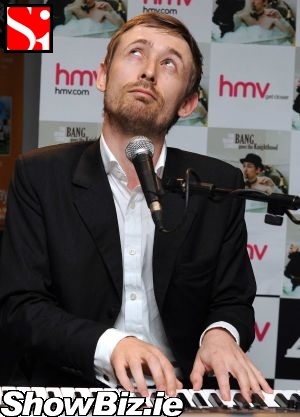 Neil Hannon (The Divine Comedy)
But hold on to tight your divinity folks coz The Divine Comedy are back together again making fabulous music - we caught up with Neil and the boys at HMV last week as they launched 'Bang Goes The Knighthood'.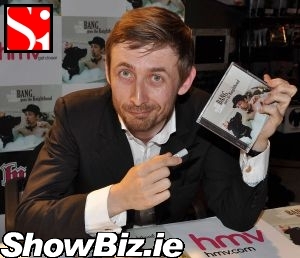 Neil Hannon (The Divine Comedy)
We also spotted Neil's current squeeze and fellow musician Cathy Davy at the album launch but our Cat seemed to be keeping a low profile as Neil's ex wife Orla Hannon was also at the HMV store... Bang Goes The Knighthood in all good stores now.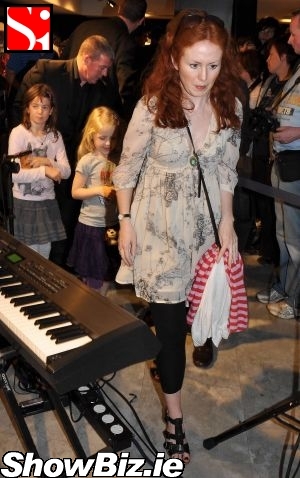 Neil's ex wife Orla Hannon