Arthur's Day Gonna Be Nuts-ini...
Remember that whole Arthur's Day 250 year anniversary Guinness thingy that exploded all over the world last year? Well folks, it's back again and this time it will features tons of bands playing tons of gigs in tons of places. Tons. Singer Paolo Nutini hooked-up with The Heathers and Snow Patrol at the Bruxelles launch yesterday...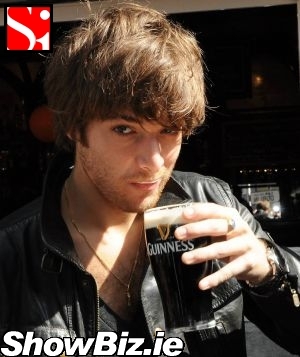 Paolo Nutini
It seems St Patrick has a new contender on the patron saint of Ireland front folks. For Guinness founder Arthur Guinness is vying for his lofty crown. Well, if St Paddy chased all of the snakes out of Ireland, then our Arthur provided the drinks at the toast as we wished our legless friends bon voyage! The parting glass if you will.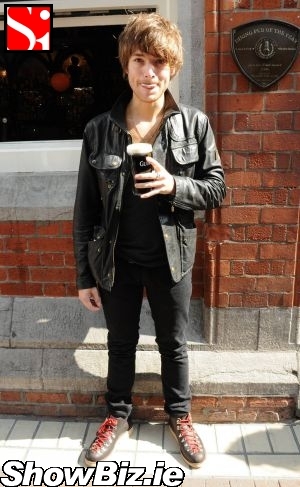 Paolo Nutini
Yesterday saw the launch of Arthur's Day 2010 which will take place this coming 23rd of September in such far flung exotic places as Dublin, Cork and Galway... But we're reliably informed that the celebrations will be global.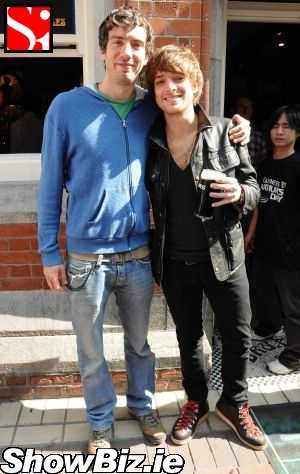 Gary Lightbody, Paolo Nutini
According to our Guinness PR buddies - Arthur's Day 2010 from an Ireland perspective will have artists and acts performing at events in Cork, Galway and Dublin, along with 100's of bands playing in 100's of pubs across the country. Yay!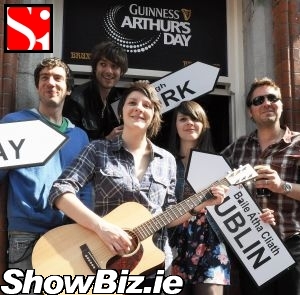 Gary Lightbody (Snow Patrol), Paolo Nutini, Ellie & Louise McNamara (The Heathers), Jonny Quinn (Snow Patrol)...
We're already hearing that loads of acts have signed up including: Jose Gonzalez, The View, We Have Band, MILK, Broken Records, Mick Flannery, The Rags, John Spillane, Jay Sea, The Hoosiers, Slow Club, The Maccabees, The Magic Numbers, Sharon Shannon, The High Kings, The Chapters, The Dirty 9s, Dirty Epics, and many more...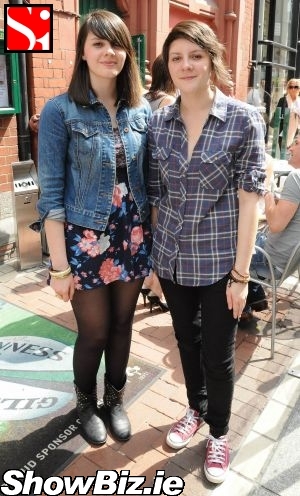 The Heathers (Elli McNamara & Louise McNamara)
Yesterday at Bruxelles Bar we had Paolo Nutini, Snow Patrol, and The Heathers there to raise a glass of the black stuff to mark the day. And in case you're wondering who The Heathers (Elli & Louise McNamara) are - they are the twin gals behind that Irish tourism TV ad tune that gets stuck inside your mind. Although, for the life of us we can't remember it. Wait, there it is. Doh!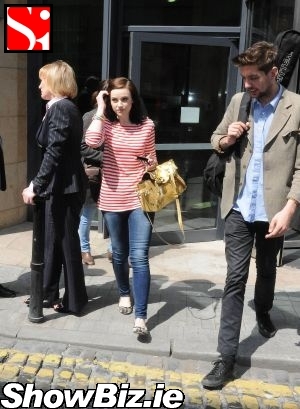 Amy MacDonald
Across town yesterday we also spotted Amy MacDonald at TodayFM studios where fellow Scottish singer Paolo Nutini was also being interviewed for the radio box.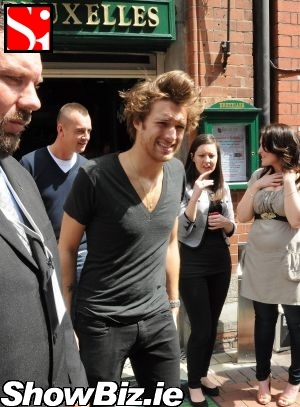 Paolo Nutini
Strange. Two Scots in Dublin on the same day and there wasn't even a rugby match on? Perhaps there was a free bottle of Buckfast at a party on somewhere or sumtin... Pot.Calling.Kettle.Black.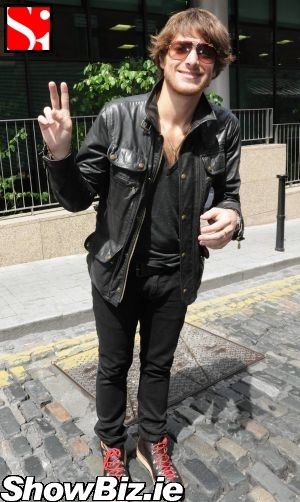 Paolo Nutini