Sinead Flips ShowBiz The Bird...
Jesus, Mary, Bono and The Edge - it's a thankless job we do here at ShowBiz.ie folks. There we were covering the U2360 at The Rose Bowl DVD screening last night when singer and, erm, priestess Sinead O'Connor emerged from the Lighthouse Cinema and flipped our wee innocent Mother-Theresa-like snapper the bird! It's okay, it's okay. We've since sent him to intense counselling involving gonad electrodes and waterboarding...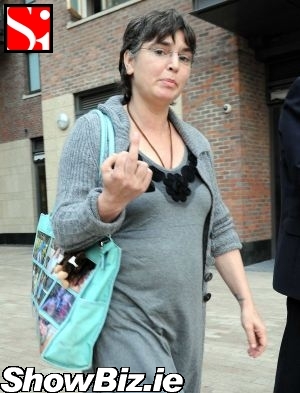 Sinead O'Connor
Janey Mack. It's bad enough that our poor meek and horrifically disfigured snappers were born genetic freaks that would put the Elephant Man to shame. The Bells, The Bells. But now, after modern science failed them, even holier than thou celebs are shunning them... Unclean, unclean, etc.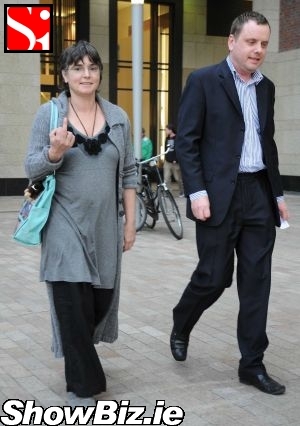 Sinead O'Connor
For only last night Catholic priest Sinead O'Connor (is she still a priest?) gave one of our lumpy headed slow witted lads the finger as she left The Lighthouse Cinema, and said something rather unrepeatable on these whiter than white pages. Oh no she didn't!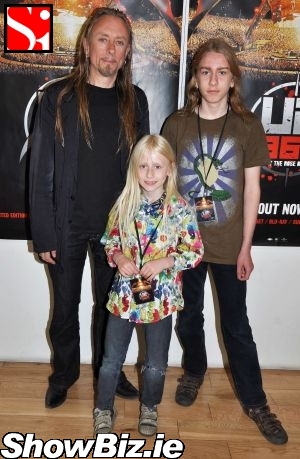 Guggi with kids Caleb Rowan (13) & Gideon Rowan (8)
And it wasn't as if we were at the Smithfield cinematorium to snap our Shinners. Hell no. Our feeble fellas were down there in the slight hope that some of the U2 boys might show-up for the U2360 DVD screening... But with Bono all backed-up there was no such luck.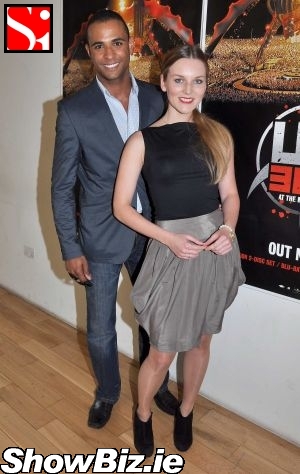 Kamal Ibrahim, Lynsey Kiely
So apart from a middle finger wielding Sinead O'Connor other guests at the U2 movie included Bono's bezzie buddy Guggi with his similarly haired children Caleb & Gideon.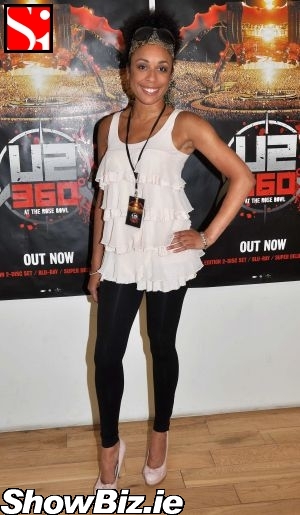 Leanne Kavanagh
Other guests included: Kamal Ibrahim, Lynsey Kiely, Audrey Mills, Sarah O'Dee, Kerry Deffley, Leanne Kavanagh, and many more...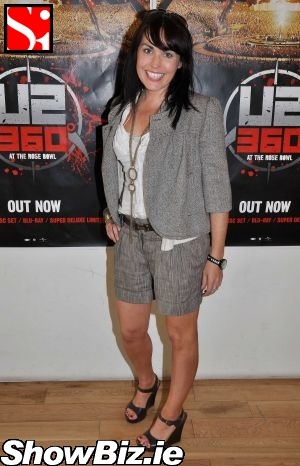 Audrey Mills
The U2360 At The Rose Bowl DVD is out now in the shops, well, at least we think it is... If it's not out now, it sure as hell will be very soon so watch out for it coz Bono has chiropractor bills coming out of the wazoo.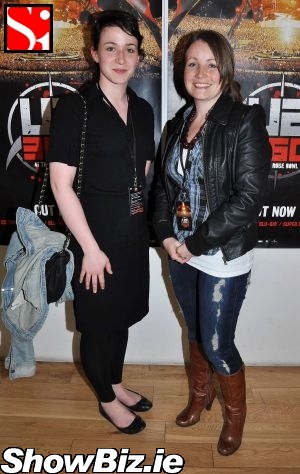 Sarah O'Dee, Kerry Deffley
And remember folks. Be nice to your local paparazzi - they are semi-human and have feelings too... As Jesus (or was it Bono?) once said: "A paparazzo is not just for Christmas, it's for life."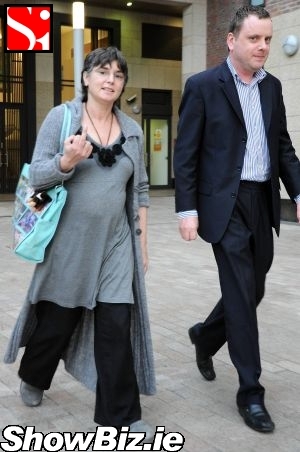 Sinead O'Connor