Keith & Shane Quintessentially Abroad...
Boyzone boyz Keith Duffy and Shane Lynch seem to be staying far away from the whole Ronan & Yvonne Keating debacle - in London. And who could blame them? Looking tanned and lean we spotted the Dubliners at the Quintessentially Awards in Covent Garden this week...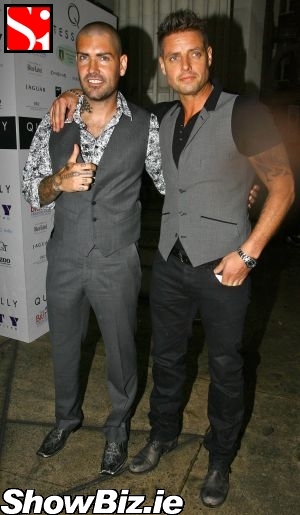 Shane Lynch, Keith Duffy
With the Irish media taking to camping night and day outside the houses of scandal hit celebs of late, London aint too bad a place to be! So we weren't surprised to see Keith Duffy and Shane Lynch at the Quintessentially Awards this week given all the heat surrounding their bandmate Ronan.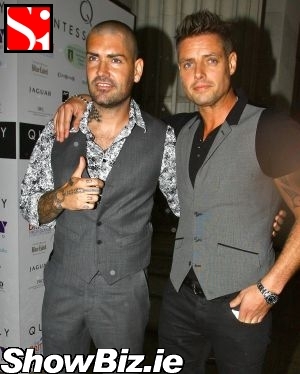 Shane Lynch, Keith Duffy
Both bronzed and lean, Shane reportedly told the media in relation to the Keating affair (bad choice of words!): "I haven't called him or spoken to him at all. I'm not interested in any of it. I'm sure he'll survive..." Whereas 'Duster' reportedly said: "I've bombarded him with emails, texts, calls - the lot! He's like a brother to me, I will always be there for him. He massively regrets what he's done."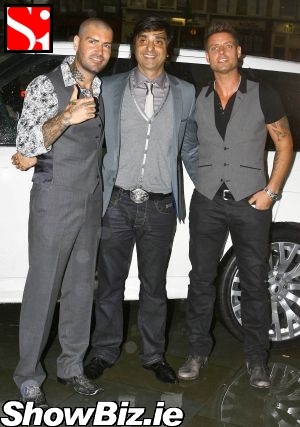 Shane Lynch, Guest, Keith Duffy