Everyone From Huston To Globetrotters...
There was a strange grouping of famous faces hanging around The Merrion Hotel and nearby streets yesterday folks. We spotted such randomers as the Harlem Globetrotters, Oscar winning actress Anjelica Huston, economist Eddie Hobbs, and a few others...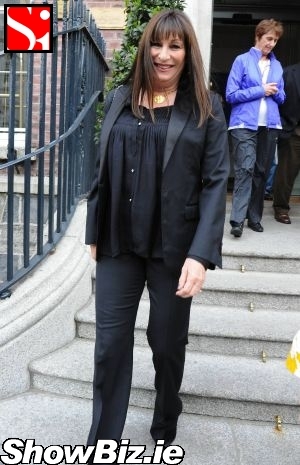 Anjelica Huston
Our pal Forrest Gump once said: "life is like a box of chocolates, you never know what you're gonna get." Well Forrest, itís not. If you even bothered to look at the little card thingy they insert in each box you will see each choccy is clearly named and described. Eejit. But we digress. Dublin was a bit like that yesterday, random famous faces spotted on the South side.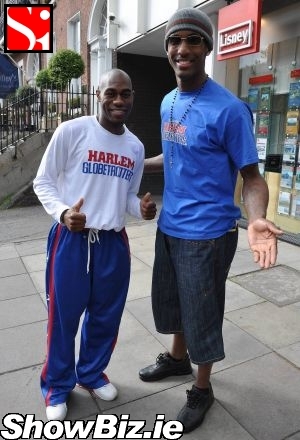 Harlem Globetrotters
As we hung outside The Merrion yesterday top Hollywood actress Anjelica Huston (who interestingly grew up in Ireland) appeared like an apparition and glided past our awe-struck snapper. Actually he wasn't really awe-struck, he just has a issue with drooling. We think itís due to a lack of vitamin D due to the dark cellar we store him in.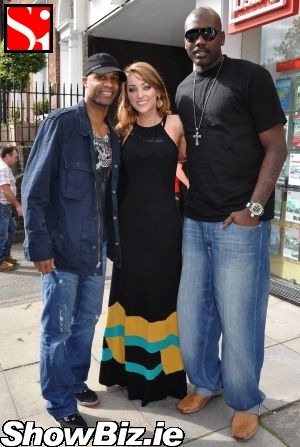 Harlem Globetrotters with Bernadette McCabe
Then only moments later our man bumped into the one-and-only Harlem Globetrotters basketball outfit near The Shelbourne. How cool was that? Randomly the 'Trotters were hanging out with Bernadette McCabe who we think is a dancer from Lord of the Dance... Basketball and Irish dancing, now there's a Broadway musical waiting to happen!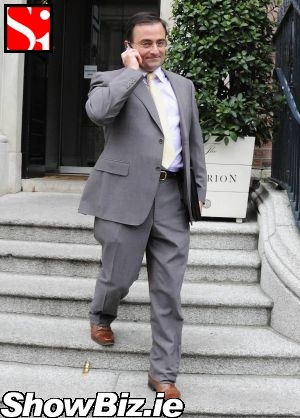 Eddie Hobbs
Lastly we spotted everyone's favourite TV economist Eddie Hobbs nipping out of The Merrion behind a security surrounded Jonathan Irwin - CEO of the Jack & Jill Foundation...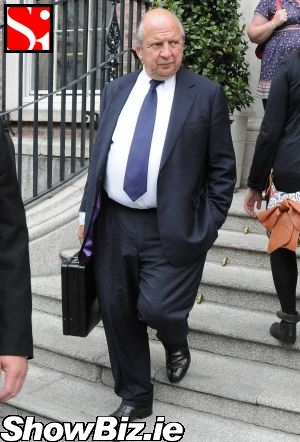 Jonathan Irwin
All in a day's work folks. Oscar winners, Globetrotters, Irish dancers, TV pundits, and CEOs... If only there were a few Assets babes around yesterday our day would have been complete.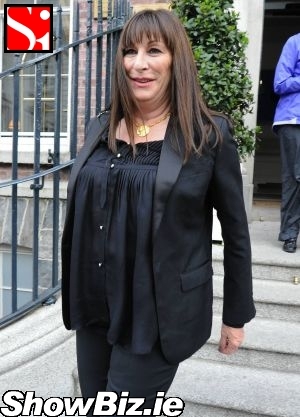 Anjelica Huston