Dunphy Pulls A Minger At The Miriam Show...
Grumpy aul soccer pundit Eamon Dunphy scored in extra time when he stepped outside RTE Studios for a smoke and bumped into Jade Goody... The unlikely duo hit-it-off immediately and even went on a date. We shit you not.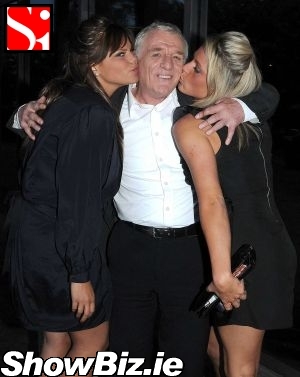 Jade Goody, Eamon Dunphy, Danielle (Jade's Mate)
Big Brother's infamous house mate Jade Goody may be famous for saying: "Am I a minger?" But she sure had looks enough to turn the bould Eamon Dunphy's head on Saturday night...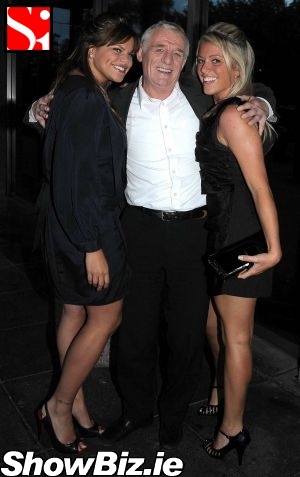 Jade Goody, Eamon Dunphy, Danielle (Jade's Mate)
Ex Irish footballer and couch TV firebrand Dunphy was on a wee break from commenting on the Holland V Russia match in the European Cup, when along came Jade and her mate Danielle. Eamo immediately perked-up and in no time he was posing with the two hotties and inviting them out for a late drink. He's still got it baby.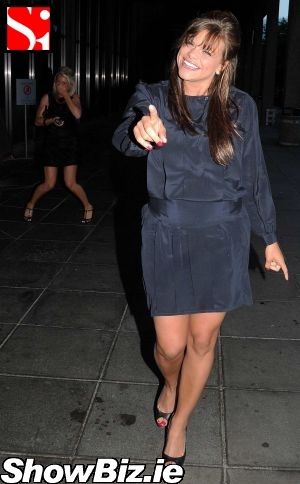 Jade Goody, Danielle (laughing in background)
And how could Jade turn down such an offer? (She's only female after all). Later on Saturday night we spotted Ms. Goody and Mr. Dunphy on the VIP couches of Krystle nightclub enjoying a few drinks, after Jade finished her Miriam O'Callaghan interview and Eamon threw all of his toys out of his cot watching the football. We think they'd make the perfect couple folks.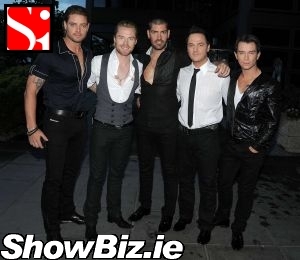 Boyzone - Keith Duffy, Ronan Keating, Shane Lynch, Mikey Graham, Stephen Gately
The whole bunch of Boyzone boyz, namely: Keith Duffy, Ronan Keating, Shane Lynch, Mikey Graham and Stephen Gately were also guests on Miriam's couch out at RTE. The ladz are busy preparing for their big Dublin homecoming in the RDS next Saturday and still saying "please God" far too much...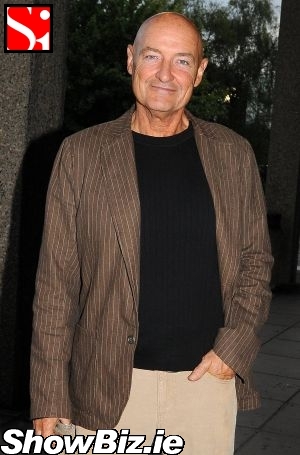 Terry O'Quinn
But the real treat for all you 'Lost' freaks out there was miraculous appearance of the evil John Locke (real name Terry O'Quinn) on Miriam's show. We met up with the Irish American star and his wife Lori at RTE studios before he went in to be interviewed.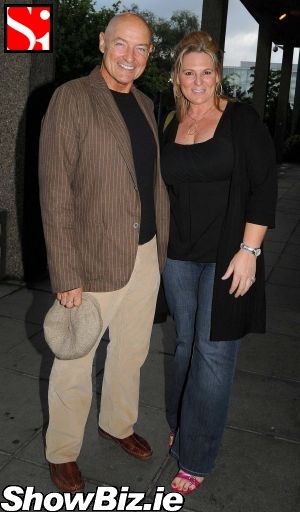 Terry O'Quinn, Lori O'Quinn (wife)
Terry is in Dublin to try to raise money from the Irish Film Board and other financiers to shoot a film in the West of Ireland next summer called the 'Land of Youth' which, he also intends to star in...