Farrell Takes A Paz at Triage Wrap Party...
Colin 'Skinny Malinky Malony Legs Umbrella Feet' Farrell was noticeably absent from the wrap-party for his latest movie Triage which went down in Krystle nightclub last Friday... He probably avoided it coz he didn't want to be tempted by the demon booze or, erm, food. Ahem.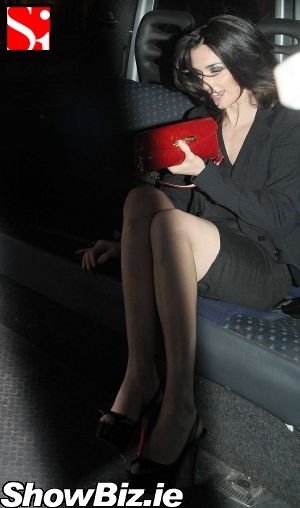 Paz Vega
There once was a time when you wouldn't even get the words 'wrap-party' out of your gob and the bould Colin Farrell would be there with a bottle of Jack in one hand and three blondes in the other. Sadly or happily (whichever way you look at it), these days a weak cup of tea with no milk or sugar or tea is probably the only thing you will find The Farreller gulping down his throat.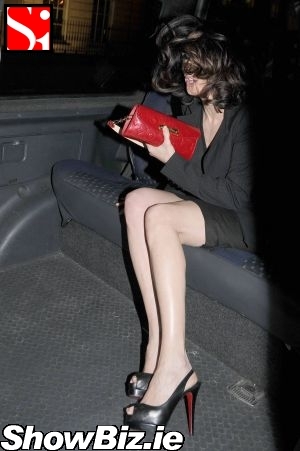 Paz Vega
Such is the sway in the temperament of our Col of late, that he even avoided the party to celebrate the final day of filming for his latest movie Triage after a long hard slog for the cast and crew in Dublin and Alicante. In fact, his glamorous and well-heeled co-star Paz Vega was the only cast member of Triage we spotted, well recognised, at the Krystle party...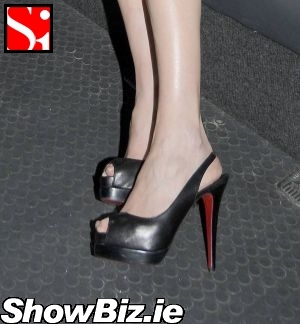 Paz Vega's Shoes
Even Paz didn't want to be snapped leaving the party. Her PR person beckoned the waiting car to the kerb and she dashed across the way and dived in - all we really got was her nice new shoes. Oh well. Come the time when they try to sell the feckin' movie to the general public, no doubt they will be all lined-up in a pretty row begging snappers to take their pictures. Actors, eh?