Madeleine McCann Graffiti Child Star...
It's one year on since missing child Madeleine McCann was snatched from a holiday apartment in Portugal. Since then, there has hardly been a day that she hasn't been in a newspaper or on the TV. Such has been the worldwide circulation of her photograph that her image has reached iconic status, tragically for all the wrong reasons...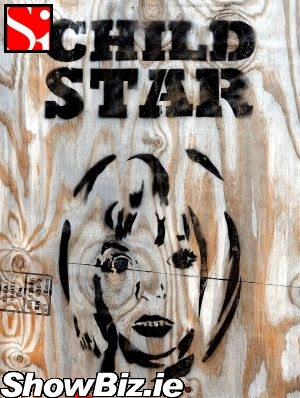 Madeleine McCann Graffiti
As we headed from one gig to another in South Dublin at the weekend, we happened by some plywood hoarding covered in graffiti, and one striking image immediately stood out... It was the spray-painted face of missing child Madeleine McCann with the words: "CHILD STAR" stenciled above it in black...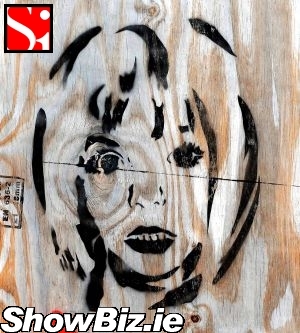 Madeleine McCann Graffiti
Initially repulsed, at first we thought it unnecessary and in very bad taste considering the nature and sensitivity of the case. Then again, isn't all graffiti unnecessary and tasteless? But there are some graffiti artists out there like Banksy who use the urban medium as canvas to express their Art and ultimately make their statements.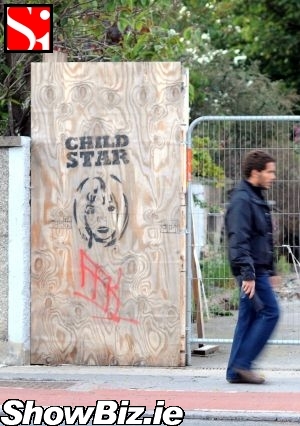 Madeleine McCann Graffiti
Looking at this graffiti again, it could be interpreted that the 'Artist' in this case is making a controversial statement about the nature of the media and using the face of Maddie to illustrate just how rapidly fame and stardom can be achieved. Even if, as in Madeleine's case, it's completely for the wrong reasons... Wouldn't we all prefer if she'd remained totally anonymous but remained in the protective arms of her family?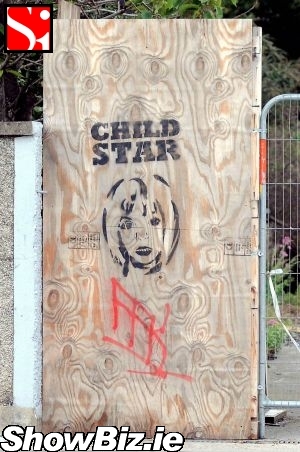 Madeleine McCann Graffiti
Whether his image of Madeleine McCann was painted in good or bad taste, or was to be considered as Art or just a rude scrawl, the fact remains that this little child is still missing... Her familiar face has now reached millions of households worldwide, due to the media, and become almost Warholian in iconic status. This IS a good thing irregardless of taste. All it takes is one person to recognise her somewhere in the world and she could be home tomorrow... www.findmadeleine.com