Summer Brolly Fashion Feature...
Summer fashions usually include light breathable fabrics, tees, shorts, skirts, sandals, and shades. But this being Ireland, the aul trusty umbrella has to be part of every outfit single consideration. Like, keep one tucked into yer speedos. Here are Nuala Carey's & Lynn Kelly's beautiful brolly choices...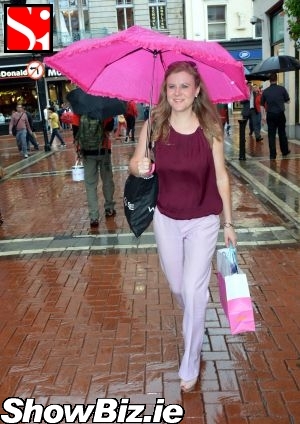 Nuala Carey
Stick your head out the window for a second this week folks and you'll look like you've been dunking for apples. Yup. It's peeing outta the heavens like nobody's business. Then it's miraculously really sunny. Then another crazy Amazonian downpour. Heading outside is like playing Russian Roulette with the warped weather...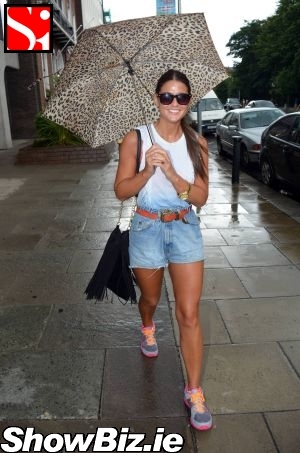 Lynn Kelly
This week we spotted RTE weather-woman Nuala Carey rocking down Grafton Street with a bright pink frilled rim umbrella proudly over her head. No flies on our Nuala, she obviously had insider info that it was gonna rain... Probably from a psychic or a mystic we're thinking.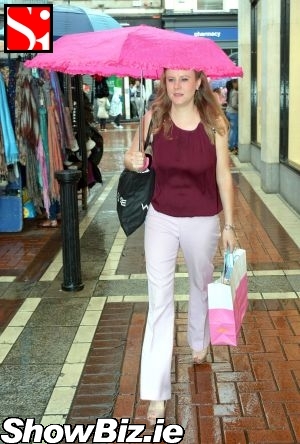 Nuala Carey
Across town we had model Lynn Kelly rocking a Bet Lynch themed leopard print bumbershoot. Who knew Irish models had super meteorological skills as well as everything else? Either way folks, make sure you have your parasol adequately matched to your summer dapper duds. Free umbrella with every bikini promotions everywhere.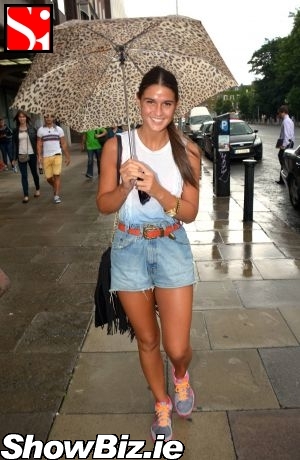 Lynn Kelly