Rozanna: Thigh'll Be Back...
Our very own Rozanna Purcell has evolved a wee bit since we first laid eyes on her at Miss Universe Ireland back in 2009. First she went all tango Beauty Queen, then all High Fashion model before getting her fix of Reality TV on. Finally, she's an uber fit Super Woman seeking justice while chasing down the bad guys on Dublin's shady streets...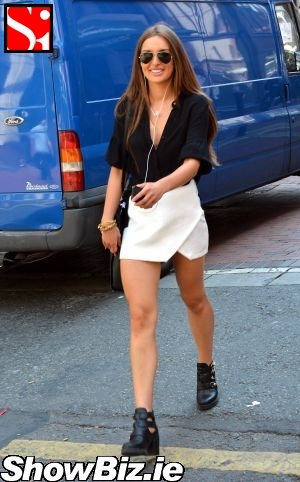 Rozanna Purcell
We love our Roz Purcell here at the site that put the 'how' into 'ShowBiz'. Whatever that means... Of late we've noticed the Tipperary glamazon has gone all fitness focused with toned upper thighs that'd make Brian O'Driscoll jealous... We're putting it down to her new cycling fixation and her recent Bressie biking adventures... Ahem. We'll leave that sentence there as far too many smutty puns are coming at once.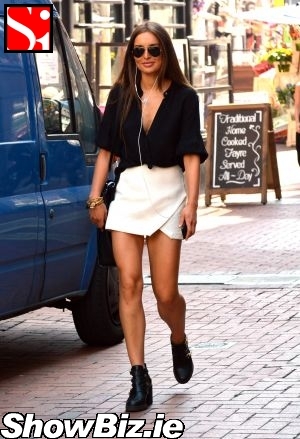 Rozanna Purcell
Anyhoo, it has come to light this week that The Purcell got mugged for her precious iPhone recently after we snapped her strolling around town. And rather than stand there gawping in shock, Rozzer apparently sprinted after the thief and tried to run him down... Turns out, those junkie scumbags are quite the track-and-field experts as not even this super-fit model could keep pace with the phone grabber... Stick a tracksuit on him we say, and send him to the Community Games. Saying that, he probably has a tracksuit already.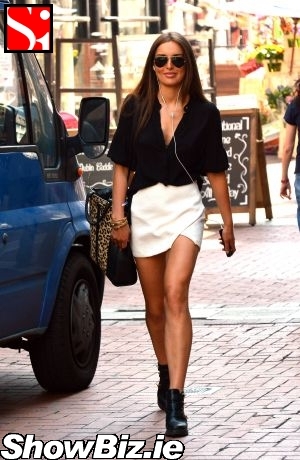 Rozanna Purcell
So there you have it folks, if you want to be chased by Ireland's hottest model, simply rob her phone. Mind she doesn't catch you though. We're thinking a good root-up-the-hole off those legs will leave you limping for a month... Unless, you're into that sort of thing.